Discovering Dubai's Stunning Homes for Sale

Introduction
Dubai has long been known for its luxurious lifestyle, and its real estate market is no exception. From high-rise apartments with breathtaking views to spacious villas with private pools, Dubai offers a wide variety of stunning homes for sale that cater to all tastes and budgets.
Dubai's real estate market has been booming in recent years, attracting both local and foreign investors looking to own a piece of this dynamic city. The market is known for its strong demand, high rental yields, and tax-free environment, making it a prime destination for property investment.
Overview of Dubai's Real Estate Market
Brief history of Dubai's real estate market:
Dubai's real estate market has undergone a significant transformation over the past few decades, from a small market focused on local buyers to a global hub attracting investors from around the world.
In the early 2000s, the government introduced a series of initiatives to boost the real estate sector, such as freehold ownership laws and tax incentives for investors.
The market experienced rapid growth during this period, culminating in a peak in 2008, followed by a correction in prices during the global financial crisis.
Since then, the market has stabilized and continues to attract a diverse range of investors.
Main drivers of the market:
Economic growth: Dubai's economy has grown rapidly over the past few decades, driven by factors such as its strategic location, business-friendly policies, and investments in infrastructure and tourism.
Tax-free environment: Dubai offers a tax-free environment, including no income tax, corporate tax, or property tax, making it an attractive destination for businesses and investors.
Strong demand: Dubai's growing population and increasing number of visitors create a strong demand for real estate, particularly in key areas such as downtown Dubai, Palm Jumeirah, and Dubai Marina.
Main types of properties available in Dubai:
Apartments: Dubai offers a wide variety of apartments, from affordable studios to luxury penthouses, with amenities such as swimming pools, gyms, and concierge services.
Villas: Dubai is also known for its spacious villas, ranging from small townhouses to grand mansions, often located in gated communities with amenities such as private beaches and golf courses.
Townhouses: Townhouses offer a middle ground between apartments and villas, with more space and privacy than apartments but a lower price point than villas.
Stunning Homes for Sale in Dubai
Dubai is home to some of the most luxurious and stunning properties in the world. Here are some examples of the beautiful dubai houses for sale, divided by property type:
Apartments:
The Address Residence Fountain Views: Located in Downtown Dubai, this high-rise apartment complex offers stunning views of the city skyline and the iconic Burj Khalifa. The apartments feature modern architecture and luxury finishes, including marble flooring and high-end appliances. Amenities include a swimming pool, gym, and concierge services.
Marina Gate: This waterfront development in Dubai Marina offers spacious apartments with stunning marina views. The apartments feature contemporary designs, with open-plan living areas and large balconies. Amenities include a swimming pool, fitness center, and 24-hour security.
Villas:
Emirates Hills: Known as the "Beverly Hills of Dubai", Emirates Hills is a gated community of luxurious villas, often owned by celebrities and wealthy investors. The villas feature exquisite designs, with high ceilings, marble flooring, and private swimming pools. Amenities include access to the nearby Montgomerie Golf Course and Clubhouse.
Palm Jumeirah: This man-made island is home to some of Dubai's most stunning villas, with beachfront locations and incredible sea views. The villas feature modern designs and state-of-the-art technology, with features such as private beaches, infinity pools, and home automation systems.
Townhouses:
Mudon: This gated community in Dubailand offers spacious townhouses with Mediterranean-inspired designs. The townhouses feature open-plan living areas, with large kitchens and dining areas. Amenities include a swimming pool, playgrounds, and a community center.
Jumeirah Village Circle: This up-and-coming community in Dubai offers a range of townhouses with contemporary designs and ample living space. The townhouses feature private gardens and rooftop terraces, with amenities such as a swimming pool, gym, and parks.
Each of these stunning homes offers a unique living experience in Dubai, with luxurious features and amenities. High-quality photos and possibly videos showcase the properties' beauty and uniqueness, making it easier for potential buyers to visualize themselves living in these amazing homes.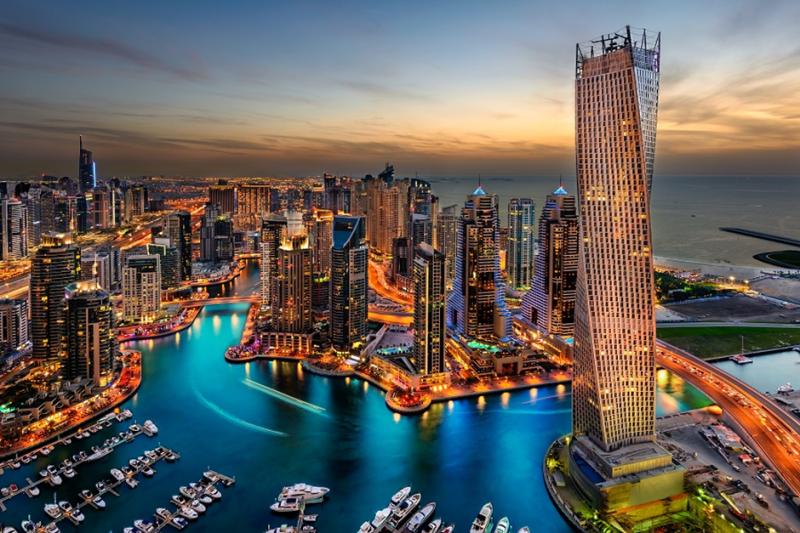 Buying Property in Dubai
Investing in Dubai's real estate market can be a great opportunity for both local and foreign investors. Here are some things to keep in mind when buying property in Dubai:
Legal and financial aspects:
Ownership laws: In Dubai, non-GCC nationals can only own property in designated areas called freehold areas. These areas include Dubai Marina, Downtown Dubai, Palm Jumeirah, and Emirates Hills, among others. In other areas, non-GCC nationals can only lease the property for a maximum of 99 years.
Fees and taxes: There are several fees and taxes associated with buying property in Dubai, including a registration fee, a transfer fee, and a real estate agency fee. Additionally, buyers may be subject to a 4% transfer fee and a 0.25% mortgage registration fee.
Financing options: Financing options are available in Dubai, with most banks offering mortgages to local and foreign investors. However, the interest rates are usually higher than in other countries.
Advantages and risks:
Advantages: Dubai's real estate market has been growing steadily over the years, with high rental yields and good capital appreciation. Additionally, Dubai's tax-free environment and favorable business climate make it an attractive destination for investors.
Risks: Dubai's real estate market is also subject to some risks, such as fluctuations in demand, oversupply, and changes in government policies. Additionally, some off-plan properties may not be completed on time, leading to delays and financial losses.
Finding the right property and negotiating the best deal:
Research: Before buying a property in Dubai, it's important to do your research and understand the market trends and prices in the area.
Real estate agents: A good real estate agent can help you find the right property and negotiate the best deal. Look for agents with a good track record and experience in the area.
Inspections: It's important to have the property inspected by a professional to ensure that it's in good condition and there are no issues.
Negotiating: Don't be afraid to negotiate the price and terms of the deal. Be prepared to walk away if you're not getting a good deal.
By understanding the legal and financial aspects of buying property in Dubai and following these tips, investors can make informed decisions and find the right property to meet their investment goals.
Conclusion
In conclusion, Dubai's real estate market is one of the most dynamic and diverse in the world, offering a range of beautiful properties for both local and foreign investors. From stunning apartments in the heart of the city to luxurious villas by the sea, Dubai's real estate market has something to offer for everyone.
Whether you're looking for a new home or an investment opportunity, Dubai's real estate market offers endless possibilities. So why not consider investing in one of the stunning homes for sale in Dubai and make your dream a reality?
---
More to Read:
comments powered by

Disqus