9 Things You Should Know Before Moving to Houston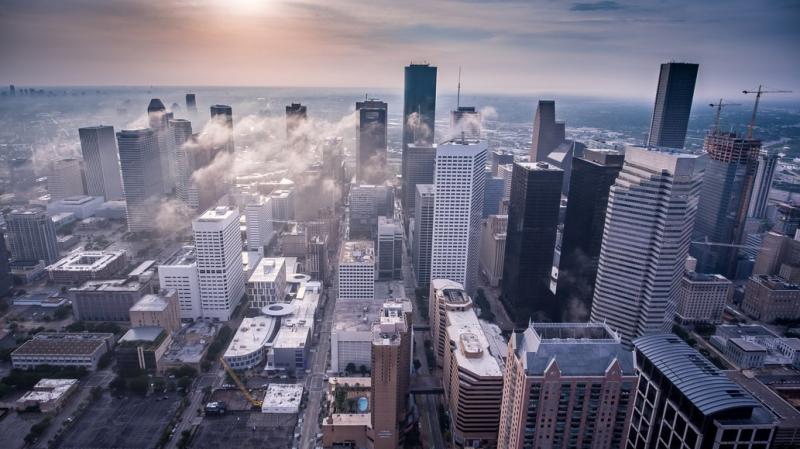 Did you know that over 250 people move to Houston, Texas, every day? That's because it is the cosmopolitan hub of Texas. Moreover, the people there are friendly and inviting.
You will quickly fit in with ease, thanks to their welcoming nature, even as a newcomer. Besides, amazing things, experiences, and adventures are waiting for you there. So, if you wish to join the league of people who move to Houston for better opportunities, you are making the right decision.
But moving to a new nation, city, or neighborhood might be daunting. A slew of questions come to mind. You may have concerns about shifting to Houston.
Don't worry. We have created this detailed guide to address all your questions. This post covers all the details, from the Houston weather radar to cultural excursions and everything in between. So, without any further ado, let's start!
Life in Houston
People move to a new area, city, or nation for various reasons, ranging from job transfers to marital status changes and even seeking peace of mind. However, every individual wishes safety for themselves and their families while relocating.
You'll be thrilled to know that Houston has the highest safety ratings, thereby luring families, retirees, couples, and even singles to its territory. Additionally, the excellent quality of life, affordability, amenities, culture, and other factors make it a highly desirable area to live in.
Here is some information you should be aware of before relocating to Texas's most populated metropolis and the USA's fourth-largest city:
Career Opportunities
Houston is home to several Fortune 500 firms. As a result, there is no shortage of highly skilled positions that pay well. It has low unemployment rates owing to the abundance of career prospects, particularly in high-demand fields, such as healthcare, energy, and space exploration.
Entrepreneurship
Houston features a robust entrepreneurial culture. It boasts the ideal atmosphere for entrepreneurs to thrive in. There are also no zoning laws, which means you can start your business in the neighborhood. It's no surprise that the city is ranked 10th on Forbes' list of the top cities for entrepreneurs.
Living Cost
Compared to other cities in the United States, such as New York and Austin, the cost of living in Houston is modest. It is affordable to live an excellent quality of life here.
Housing Cost
Houston's housing costs are reasonable, as they are at par with the national average. If you want to live in a mansion at rural pricing, Houston is the place to go. However, while looking for your dream house, make sure it's close to your workplace and fits your lifestyle.
Education
Houston's schools and universities provide students with a high-quality education. The Houston Independent School District (HISD) is renowned for its abundant resources and rigorous A.P. program. In addition, there are various private schools and institutions for families who do not want to enroll their children in public schools.
Income Tax
Do you know why Houston has such a low cost of living? The reason is that it imposes no income tax. Yes, you get to keep your entire paycheck because you will not have to pay a single dime in income taxes. Although the sales tax is as high as 8%, the combination of salaries without income, low cost of living, and excellent quality of life are more tempting.
Warm Weather
If you look at the Houston weather radar, you'll observe that it has a humid climate. If you despise winter, Houston is the place to be. That's because only about a week out of the year has freezing nights, while the rest of the time is bright and warm.
Attractions
If you enjoy exploring the city, Houston has a lot to offer. There are hundreds of attractions, the most well-known of which are the Houston Livestock Show and Rodeo.
There are also several museums, like the bizarre Funeral Museum and the Natural Sciences Museum. It also houses the Arboretum, Zoo, and Space Center. The city offers something for everyone, including live dancing, art, and music.
If you are an art enthusiast or a brooding artist, the Houston Theatre District is a must-see. You can savor upper-edge artistic content anytime you want, thanks to nine performing arts groups, performance halls, theatres, and more.
Healthcare
The city has the world's highest density of healthcare facilities. Among the most notable is the University of Texas M.D. Anderson Cancer Center, with a mission to cure five varieties of cancer. The Texas Medical Center is also situated in Houston. It is bigger than the city of Dallas, proving that everything in Houston is excellent.
Final Word
Houston is, without a doubt, the best place to live in because of the points discussed in this article. Plus, Houston is the birthplace of NASA, has many bayous, offers a variety of dishes to please everyone's palate, has plenty of greenery, gardens, and parks to spend time with family, and boasts a vibrant culture.
comments powered by

Disqus