7 Simple Tips for Decorating Small Spaces when Renting an Apartment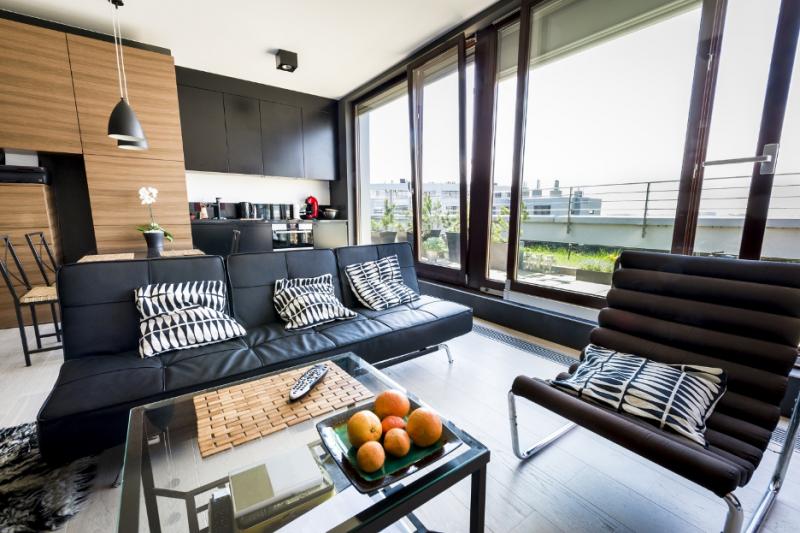 After renting an apartment, your mind might be flooded with numerous decor ideas. And why not? Decorations help add a lively and personal touch to any space, be it a just living room or the entire apartment. However, it can become a daunting task when working with is more diminutive. You need to arrange items so that the small space looks well-organized and aesthetically pleasing.
Additionally, the rules and regulations of rental space might make your decorating options limited. But, you don't need to worry! In this article, we'll talk about seven decor ideas for small spaces that'll ensure you feel at home, even in your rental apartment. So, without any further ado, let's get started!
Floating Shelves Are Bae
Storage space remains the major challenge for small apartments. If the items are not stored or organized well, the room looks cluttered. That's why you should examine the space available and install floating shelves in the critical areas. Typically, the areas requiring floating shelves include the bathroom, bedroom, kitchen, and living room.
You can use the shelves to organize your stuff, show your achievements such as medals, souvenirs, or decorate pictures. It will surely help make your space look stunning and aspiring. Apart from these, you can use the shelves to display your collection of books, for indoor plants, wall-clock and much more.
Elevate Apartment Entryway
Decorating the apartment entryway is probably not the first thought that comes to your mind. But, it can surely help make your space look functional and appealing. You can elevate the entryway by creating a drop area. You'll only need a few wall-mounted pieces and hooks to create a drop zone.
The wall-mounted shelf will allow you to keep your grab-and-go items such as keys, sunglasses, or umbrella. On the other hand, you'll be able to use hooks to hang a hat, scarf, purse, or light jacket. Receiving area will also come in handy when you have visitors, as you can keep their belongings there.
DIY Wall Art
Wall art is undoubtedly one of the easiest ways to make small spaces look beautiful. There are countless ways to decorate the wall and give your area a brand new appearance; however, DIY (Do It Yourself) wall art remains one of the best. It allows you to use your imagination and get as creative as you'd want.
For instance, you can use different pictures (tropical theme, family members, friends, and more) to decorate the wall. Then, arrange the photos in a pattern such as a heart shape, or use string and clips to hang pictures. It will surely attract your guests or a place to reminisce about the good old days.
Add Green Elements
Greenery helps create a positive and calming environment. It is mainly a good idea when you rent an apartment in a tropical maritime climate. Elements such as indoor plants, flowers, palm trees decor items, natural fibers like jute, sea grass, or sisal, and ocean blues can help add a relaxed and soothing atmosphere to your apartment.
Not to mention, greenery is also good to relieve stress making the space look alluring and sophisticated. It blends seamlessly with your style of living and offers a homely feeling.
Pro Tip: Don't forget to open your apartment windows in the evening to let the fresh and cool breeze come in. Also, arrange the furniture so that sunlight comes in and illuminate the design and architecture of the house.
Use Rugs And Pillows For More Comfort
Even if rented, your space should make you feel comfortable. The best way to do so is by using rugs and pillows. So get all the pillows and cushions you have and throw them on the living room sofa. Don't worry if the pillow covers are not the same, and it will create a "contemporary mix and match" theme, which looks oddly appealing. In case you want to go with a theme, you can use light colors such as green, blue, or pinks to add a pleasant vibe to the place.
Similarly, you can use rugs to make your apartment's floor stylish. You can place it under the bed, sofa or coffee table. It will add sophisticated, luxurious, and modern appeal to the place.
Try Mirrors To Create Illusion Of Space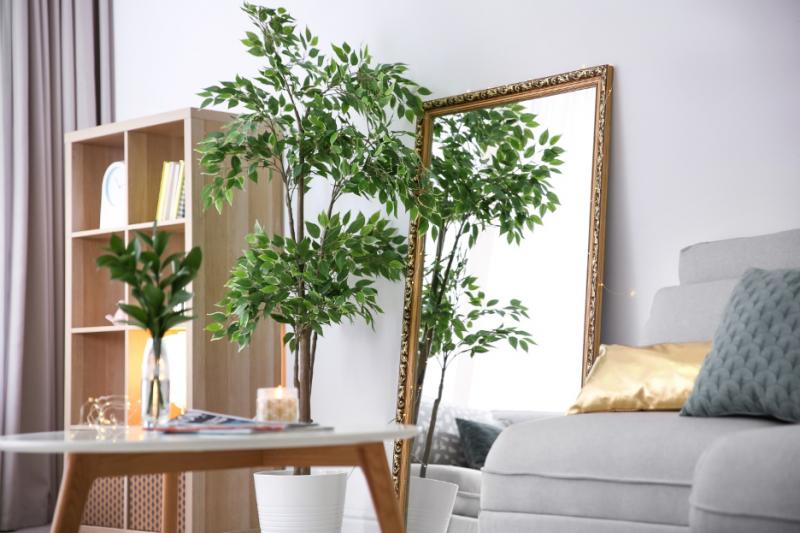 If you wish to make your apartment for rent look spacious, you can use mirrors. They help create an illusion of a bigger space and boost the place's design and decor. There are several ways to use mirrors for home decor.
For instance, you can hang multiple small mirrors of different shapes or sizes on the wall to add a vintage vibe. Or, you can hang one big mirror in the living room as a centerpiece and use curtains to make it look lavishing. You can also place mirrors on the wall shelves, along with flower vases for a delightful appeal.
Repaint The Furniture
Last but not least, you can paint your furniture to make it look new. It will help you save money on buying new furniture while also having a fun project on which you can work. For instance, you can paint the furniture in dark matte shades for a monochrome look. Or, you can try the water-marble technique to repainting the furniture for a quirky look. As for the latter, try the method on small items, so get a hold of it before using the furniture.
You can paint the knobs, holders, or drawers to create a style statement, if not the entire furniture.
Wrapping it all up
These are some simple tips to add a personal touch to your rental apartment. Of course, you can also modify these ideas with your imagination to make the space look stunning. Nevertheless, if you go with a theme decor, make sure to start small. Moving to a new apartment and personalizing it can become overwhelming. So, create a plan first and work accordingly.
---
More to Read:
comments powered by

Disqus