6 Necessities to Pack for Your New Move
Are you moving into a new house? Did you just buy one or have you renovated your old house? Whatever it is, having a home you can own is no less than a blessing. It's one of the greatest privileges of life.
However, moving from one place to another isn't easy. In fact, it can be extremely complicated if you haven't experienced it before. Well, I'm here to make the job easier for you. In this article today, we'll talk about the necessities you need to pack for your new move.
I'm sure you wouldn't want to get into trouble only because you forgot to pack the required things, or would you? Have a look at the list mentioned below and start packing alongside. Make sure to check all the things once you're done packing them.
Bathroom Essentials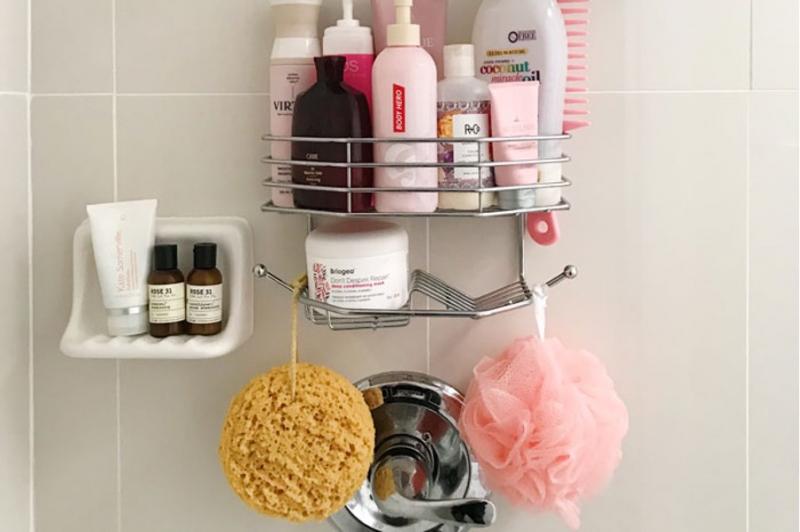 If you don't have cooking essentials, you can order the food from a nearby restaurant. In case the cleaning essentials are not available at your new home, you can call a cleaning team for a day to get the job done. There's a solution to everything, except the bathrooms.
That's right, guys. Bathroom essentials are crucial and it's precisely why I've mentioned them on top of my list. Following are a few bathroom essentials that you must purchase before moving into your new home:
Hand wash and sanitizer
Toothbrush and toothpaste
Shampoo and conditioner
Shower gel and loofah
A set of towels
A toiletries bag and shower curtains
A mini dustbin and plastic bags
Kitchen Essentials
Alright. You can order the food for a day or two, but can you manage to eat in takeout boxes for a week or month? If not, then you need to add kitchen essentials to your moving list now.
Dining out or ordering in from restaurants every day can be quite expensive. It can eventually break your budget; thus, it's a reasonable option to have all your required kitchen essentials in hand. Below are a few kitchen essentials that you must have:
An electric stove and a refrigerator
A frying pan and a saucepan
Crockery and cutlery set
Appliances like a microwave oven and Cuisinart Griddler
Spatulas, a chef's knife, and a cutting board
Mixing bowls and a whisk
Vegetable peeler and colander
Cleaning Essentials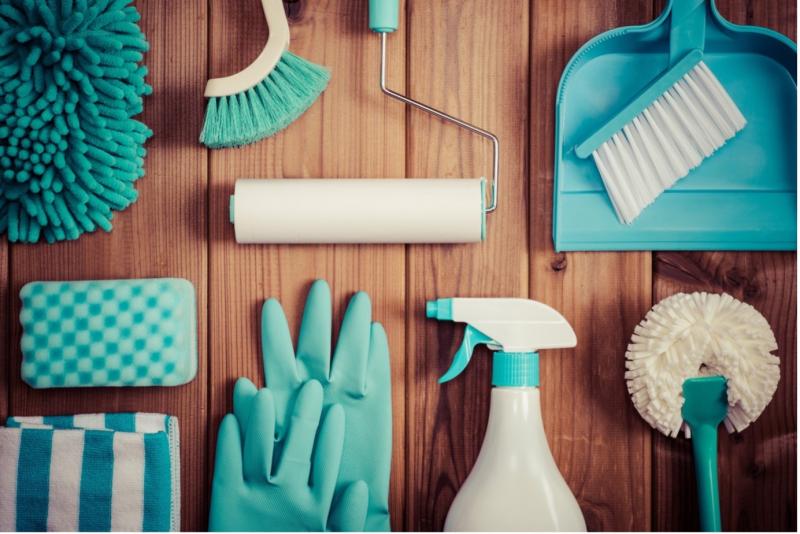 Ranking third are cleaning essentials. You may survive without a day or two without cleaning your new house, but not more than that. Your new house won't stay new if left uncleaned. Therefore, cleaning essentials are necessary.
I suggest you invest in some smart equipment as well if you want to ensure that your house remains clean all the time and that too, effortlessly. Oh, and please don't forget to declutter it regularly. It doesn't matter how much you sweep the floors or vacuum the surface, a cluttered space never looks good. Here's the list of cleaning essentials that one needs to have:
A mop, dustpan, and a broom
A scrub brush and a spray bottle
A squeegee and a water bottle
Microfiber cloths and towels
A high-quality sponge and dish-washing solution
Detergent and fabric softener
Glass-cleaning liquid and odor removal products
Miscellaneous Items
Since we have lists for all required things, it doesn't mean the job is done. There are various miscellaneous items that you need to have in order to live comfortably. After all, it's your home we're talking about. It ought to be comfortable.
So what is it that you're missing out on? Do you have anything particular in mind? Let me highlight some of the miscellaneous items that a household may need at one point or the other:
A pair of scissors and duct tape
A first-aid kit and a toolbox
Flashlight and batteries
Current converters
Electronic adapters or chargers
A sewing kit and super glue
Bedding Essentials

Your bedding is of utmost importance. It isn't something that should be ignored. How would you feel if you woke up tired after hours of sleep? Nobody would like that or would you? Well, such things usually happen because of uncomfortable bedding.
It is primarily the reason I always recommend splurging on bedding. Investing in your comfort never goes to waste. It is something that pays off well. The following are bedding essentials that you must purchase:
A mattress, a bed skirt, and a mattress topper
A blanket and comforter
Bed Sheets and quilts
Pillows, cushions, and breakfast rolls
Curtains and decorative linens
Throwaway blankets or coverlets
A Stable Internet Connection
Last but not least, a stable WiFi connection is crucial in order to live happily and comfortably. The reason being, our lives have drastically globalized in the last few years, living a life without an internet connection is hard to imagine.
Hence, you must ensure your new house has a stable WiFi connection before you move in. Trust me; you'll thank your Lord for it. For this, you may need to buy a new WiFi router along with the required wires. It's as necessary as everything else I've mentioned above.
The Takeaway
Winding it up, I would like to congratulate you on your new house. As I mentioned earlier, it's a blessing. Follow the list shared above and make your move a comfortable one. Rest assured, you won't need anything else along with them. I wish you all the best, my friends. Have a wonderful day ahead!
comments powered by

Disqus