4 Things To Include In Your Local Move Checklist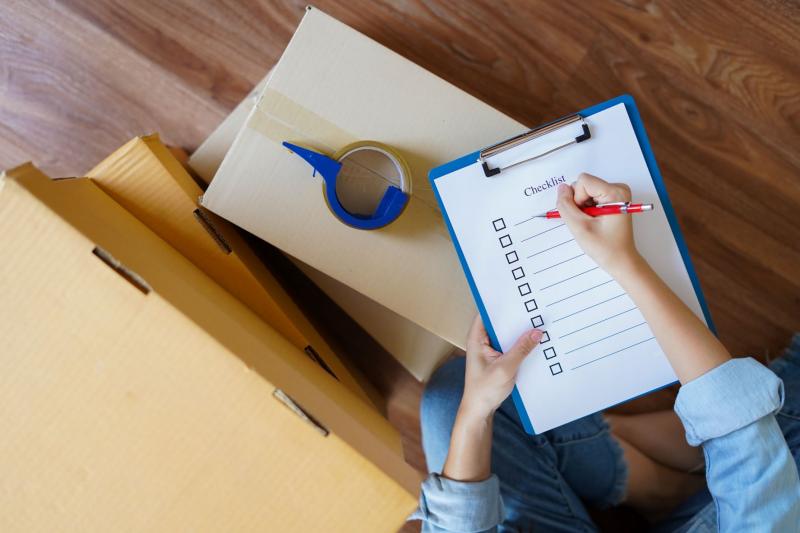 Are you planning to move to a new house? This process can be daunting, especially if your new home is located far away from your current location and it's your first time doing so. Moving to a property within your locality, on the other hand, is less complicated. As such, it doesn't require too many preparations. For one, you're already familiar with the neighborhood, so you don't need to spend a lot of time researching the area's security, means of transport, and various utility bills.
You might also require less paperwork than you would if you were relocating to another state. Another advantage is you won't need to update your documents, which is something that many people find frustrating when moving from their current home. Also, it's budget-friendly since your items will be traveling a short distance. (1)
Unfortunately, though, many people still find themselves forgetting some essential things despite enjoying all these distance-related benefits. The number of relocation tasks that need to be completed on time can be overwhelming, especially if you have a big family. As such, it's important that you consider the list of things in this article during your move.
Research on local movers
Before anything else, the first thing you should do when you're planning to move is to look for professional movers. This is one task that should always be on your checklist, especially if you don't have any alternative means of transport. Also, you can rest assured that your heavy furniture and fragile items will be handled with care. So, where will you start?
For someone who's moving for the first time, the process can be quite intimidating. However, searching for the right local movers shouldn't be difficult. For one, you can go online and search for companies offering these services within your locality. Alternatively, you can ask around for reputable professionals who'll be able to meet your needs.
After finding the right professional movers, you need to start packing your items while sorting out those that can't be loaded to the movers' truck. Here's a checklist of things you should remember to include in your local move:
Cleaning supplies
Whether you're moving into a home within your current locality or across the country, cleaning supplies should still be among the things you carry with you. One mistake that many people make is believing that their new home will be sparkling clean when they arrive. Even if the previous owners cleaned before leaving, you'd still be forced to deal with a lot of dust when you arrive. Therefore, it's important that you include all the necessary cleaning supplies––from vacuum cleaners to rags and sponges.
In fact, since the house is located a few blocks from where you currently stay, it won't be such a bad idea to go and clean all the rooms a day or so before your moving day. This way, you won't have to move stuff around to clean the floors once everything has been moved to the new house.
Packing supplies
As mentioned earlier, local moves have a lot of advantages and are less stressful. However, just like long-distance moves, you'll still need to purchase enough packing supplies to protect your items during the moving process. Some of the things you might need include carrier bags, boxes, and a packing tape. Don't take any risks with your fragile items because you might end up spending more on repairs at the end of the day.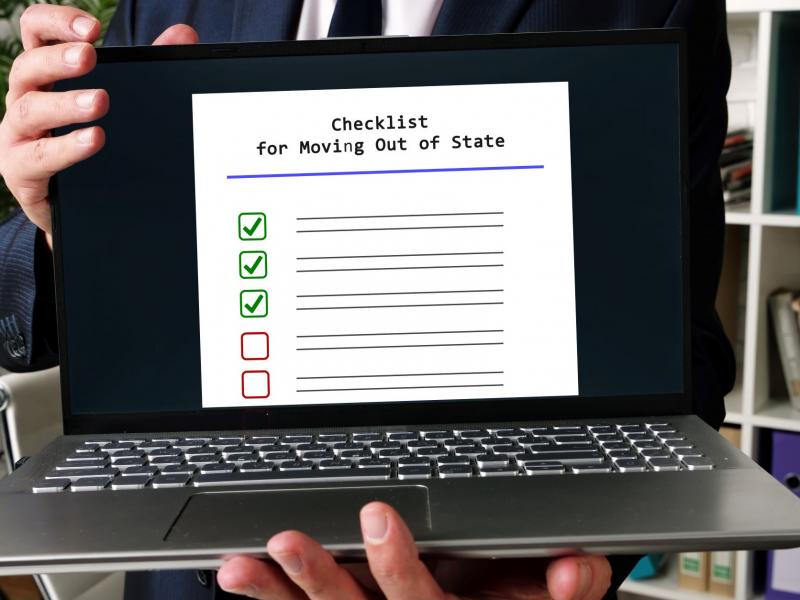 To avoid all these unnecessary frustrations, it would be prudent to evaluate the types of items that can be moved in containers and baskets. Those that require extra shock absorption should be wrapped in duvets and linens for more protection.
Toolkit
Do you have a complete toolkit? If not, then it might be time to purchase one before you start the moving process. It might not seem like a big deal, but you'll see the significance of this once you start disassembling and assembling certain furniture or mounting your art on the wall. An ideal toolkit should include a hammer, measuring tape, multiple screwdrivers, and pliers at the very least.
Regardless of where you're moving to, there are high chances that you'll need this kit during the first week of your move. For instance, when hanging pictures, you might want to measure the length and height of the walls. If you already have a toolkit, make sure you place it somewhere accessible to avoid wasting time looking for it once you arrive at the new home. (2)
Chargers and batteries
Chargers are likely to be left behind, and that can be frustrating, adding to the pressure that you might already be experiencing after the moving process. Other important items that might not seem too important when moving are batteries. In fact, even long-distance movers tend to overlook these things simply because they don't foresee a situation where these batteries will come in handy. People who have been in this situation before will tell you that a set of batteries can be a lifesaver when you're in your new home.
For one, your smoke detector or TV control might fail on the first night. This can drive you anxious, which is something you wouldn't want to experience after a stressful day. Also, since you're in a new home, you might not be sure whether you'll have lights on the first night. Batteries and a flashlight will come in handy in such a scenario as you try to cope with the new environment. (3)
Conclusion
Are you worried that you might forget something behind during your local move after finding a new home? The list of things provided in this article comprises some of the most important items that are always overlooked by those relocating. Chargers, batteries, a toolkit, and cleaning supplies are essential, but can easily be forgotten. To avoid any frustrations during your first few days in your new house, make sure you purchase all these items before or during your moving day.
References
"Follow This Weekly Moving Checklist for a Smooth, Stress-Free Transition", Source: https://www.goodhousekeeping.com/home/organizing/tips/a18092/moving-checklist/
"Moving Checklist – Tips for Moving", Source: https://www.usnews.com/360-reviews/moving-companies/moving-checklist
"How to Organize, Plan and Prepare for a Household Move", Source: https://www.thespruce.com/organize-plan-prepare-household-move-2436542
comments powered by

Disqus