Great Road Trip: 5 Reasons to Rent a Car in Chicago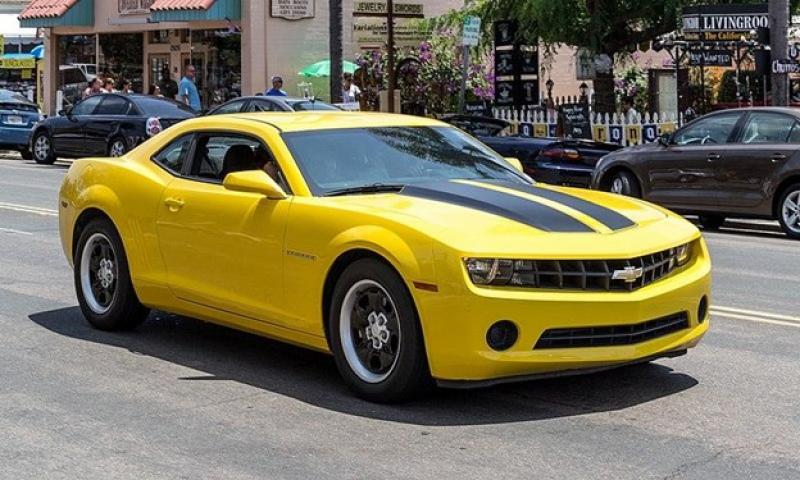 It's hard to find a more iconic American city than Chicago. This large metropolis is the eternal rival of New York City and the second most important center of the country's business, financial, and cultural life.
But that's not all. Chicago is a great city to rent a car and explore the incredible sights in and around the city. With a huge selection of compact, full-size, luxury, and SUV rentals Chicago, your trip promises to be easy and truly exciting. Moreover, this amazing city has something to offer everyone. The Magnificent Mile is a shopper's paradise, home to prestigious boutiques, high fashion stores, and giant malls. Architecture lovers will find inspiration in the downtown area, with its gleaming skyscrapers. At the same time, the parks with fountains and the world's largest indoor aquarium offer great places to visit with the whole family.
Chicago is a city where you won't be bored. So, rent a car and plan your best road trip in the heart of Illinois. After all, you have at least several brilliant reasons for this!
Find inspiration in Peggy Notebaert Nature Museum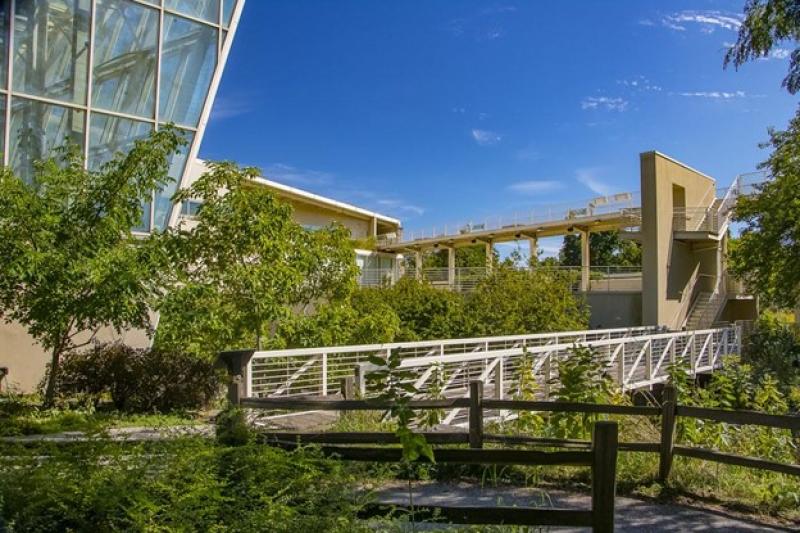 The park named after Abraham Lincoln hosts a wonderful and interesting museum complex, and you shouldn't miss it while traveling in a rental car. Its exhibits are dedicated to the flora and fauna of Illinois and the Great Lakes region. This is one of the most-visited sights in the city.
A huge area of ​​2.5 hectares reveals to you a wide variety of natural ecosystems. The majestic pavilions recreate woodlands full of shrubs, trees, and bodies of water, where peaceful harmony and serenity reign.
Here you can see many species of insects, birds, reptiles, amphibians, as well as snails and mollusks. The exhibition of butterflies is particularly interesting to museum visitors. These amazing and delicate creatures amaze with their all kinds of wing shades and exotic shapes. Hundreds of butterflies flutter over evergreens and artificial ponds, so the local atmosphere is really fantastic.
Address: 2430 N Cannon Dr, Chicago, IL 60614, United States
Touch the wildlife in Lincoln Park Zoo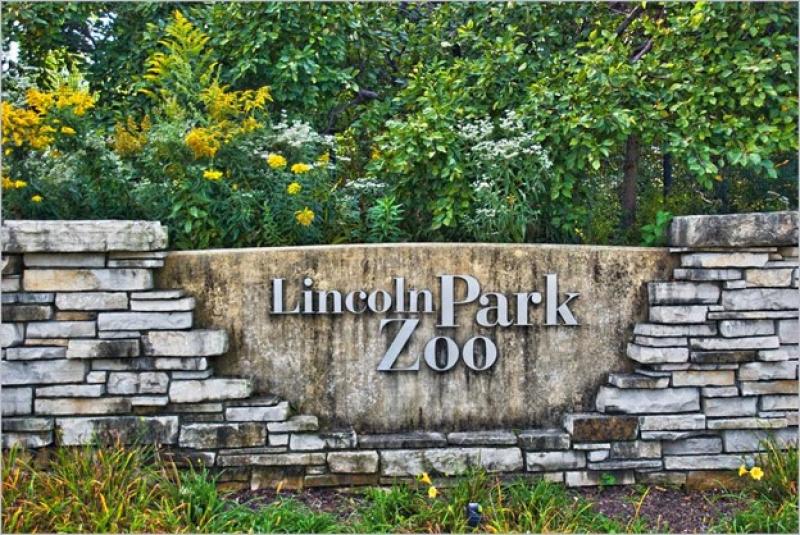 Lincoln Park Zoo is one of the cozy and iconic places in Chicago. It's a short drive away from the Peggy Notebaert Nature Museum, so you can visit both sites at once.
Founded in the 19th century, the menagerie covers the shores of Lake Michigan. Its 49-acre territory is home to more than 1,000 species of various animals, birds, and reptiles brought here from all over the world. The fauna enjoys ideal conditions that are as close as possible to their natural habitat.
Here tourists can surprisingly quickly move from the concrete jungle of the metropolis to a picturesque land with tropical forests, majestic trees, spacious reservoirs, mesmerizing waterfalls, and shady alleys. Predators and herbivores freely roam the territories of the well-groomed enclosures.
Cheetahs, lions, tigers, panthers, and jaguars lazily rest after dinner in the shade of trees or carefully examine the surroundings of their possessions. Visitors to the zoo can observe giraffes, hippos, bears, penguins, primates, and many other wild animals.
On the local farm, you will meet goats, horses, pigs, and other domestic animals. It's impossible to walk past the greenhouse of the park. A walk through the blooming garden with exotic plants including palms, ferns, and orchids guarantees a pleasant experience for everyone!
Address: 2001 N Clark St, Chicago, IL 60614, United States
Explore the ocean depths in Shedd Aquarium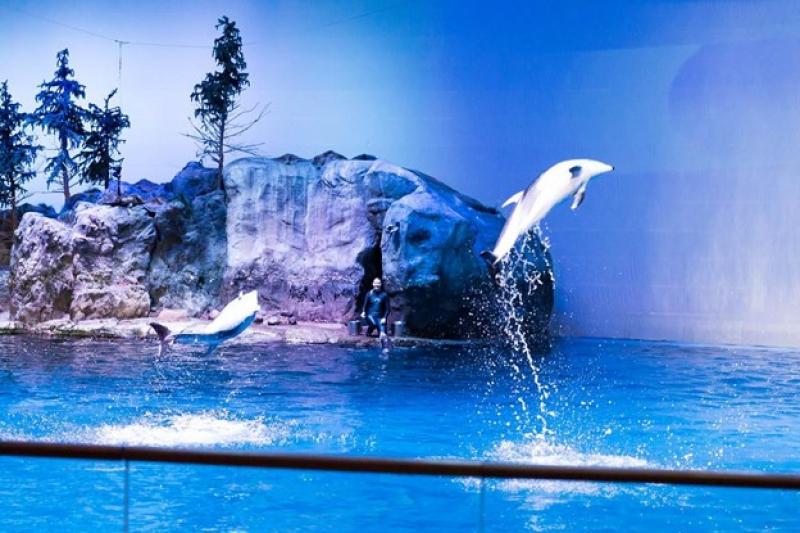 Your Chicago car rental trip should include a visit to the Shedd Aquarium, which features a wide variety of marine life. It occupies a monumental octagonal structure of white marble. In addition, a portico with a pediment and massive columns adorns the main entrance, so even outwardly the aquarium looks amazing.
With an area of ​​4,000 square meters, the aquarium's territory features interesting exhibitions, divided into thematic zones. Admiring the exotic riches of the underwater kingdom serves as a real outlet for tourists. Visitors will experience an amazing journey through the tropical jungle of the Amazon River, as well as an acquaintance with the coral reef ecosystem of the Caribbean Sea and various inhabitants of the ocean depths.
One of the most unique exhibitions is a hall decorated in the form of a Filipino village, where sharks splash in an aquarium among colorful schools of fish. Spacious reservoirs and pools allow you to get a closer look at dolphins, belugas, iguanas, fur seals, piranhas, stingrays, crocodiles, moray eels, octopuses, and many other creatures.
Address: 1200 S Lake Shore Dr, Chicago, IL 60605, United States
Have a picnic at Millennium Park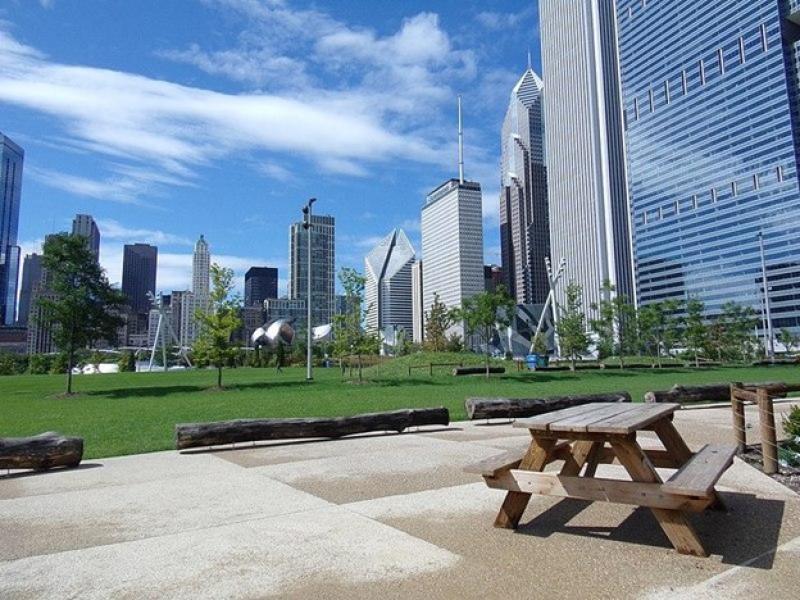 The magnificent Millennium Park stretches along the shores of Lake Michigan. This picturesque oasis of greenery is adjacent to the Chicago skyscrapers. Thus, it would be a great idea to grab a snack and go there to take a break from the noise of the metropolis.
The park complex with the size of about 14 football fields is an example of landscape art. Its territory harmoniously combines natural and sculptural installations, concert and theater venues, walking alleys, spacious lawns, and garden areas. As visitors to the park, you will find activities to your liking and taste. All kinds of festivals, concerts and various entertaining cultural events often take place there.
Address: Millennium Park, Chicago, IL, USA
Discover the secrets of the universe at Adler Planetarium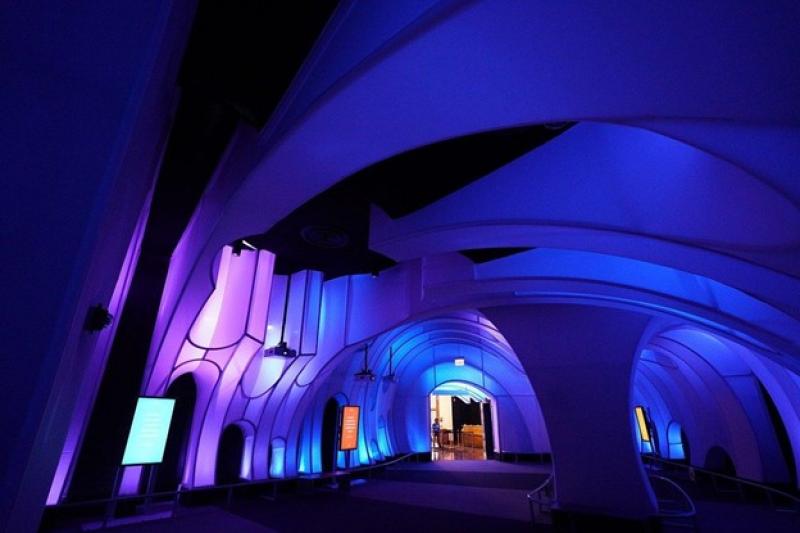 You need to drive a little south of Millennium Park to get to this amazing place. The first planetarium of the Western Hemisphere appeared in Chicago on the initiative of philanthropist Max Adler. The modern building with a wide dome has no less advanced equipment. The Zeiss projector meticulously reproduces any movement in the sky, while the digital image provides a realistic view of the starry sky.
In the Adler Planetarium, they show the latest shows, give interesting lectures, and help to learn about the Universe. Also, there's a museum, presenting navigation devices, telescopes, and maps of the starry sky.
Address: 1300 S Lake Shore Dr, Chicago, IL 60605, United States
---
More to Read:
comments powered by

Disqus