Will Rent Prices Rise or Fall?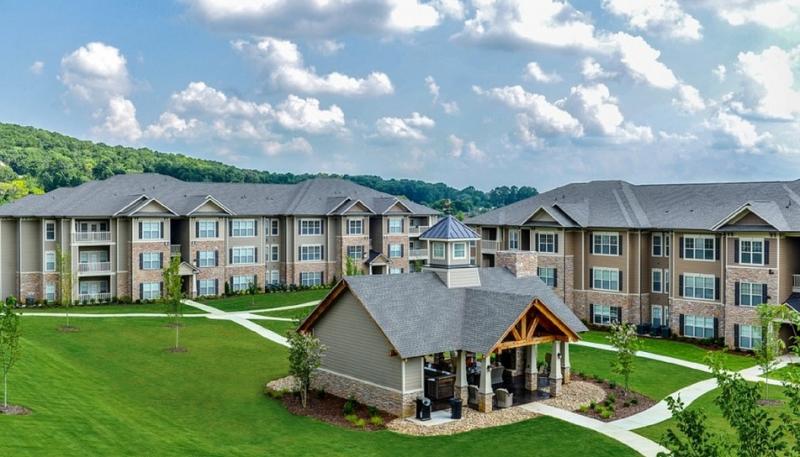 Given the end of rent control and evictions during the pandemic and as the economic recovery continues, many tenants are asking now whether apartment rent prices will rise or fall?
Like most renters, you're hoping for a fall in rent prices for the home, condo or apartment you're currently under lease with or on your next rental. Yet, a number of factors are signaling trouble for renters.
Inflation has been on a torrid pace, and it's persisting much longer than anticipated. Experts and economists stated it would be temporary but the only case where that could happen is with a housing market crash or recession.
Shortages of Supply
The shortage of rental housing across the US, Canada, UK, Germany and Australia shows how deeply entrenched the neglect of the rental housing market has become. No one was willing to invest in rental housing, yet with rent prices so high, such investment is likely to turn a good profit for builders and investors.
Investment in built to rent and higher end rentals is growing given the higher rate possible along with a sustainable revenue and cash flow.
Rent Prices Will Rise
Since few can afford to buy with today's high home prices, large down payments and rising mortgage rates, the demand for apartments is about to become brisk. Many renters are heading back to urban regions as businesses fully reopen. Unfortunately for renters, it means higher rent prices in cities, and much tougher availability due to low vacancy rates.
It may be the most troubling period in history for affordable housing and rental vacancies. If pandemic stimulus money is injected into the economy in 2022/2023, that will only lead to more money available to chase fewer apartments and rental houses. Although inflation is eroding income, wages and employment are on the rise. This means more renters competing for rental units who are able to pay the higher prices. Rent prices will rise but perhaps at a lower rate.
New construction is slow right now due to labor, financing, and materials shortages. Everything from lumber, to windows, to carpenters is in tight supply.
Why Rents Will Rise:
Lower vacancy against rising demand
Rising numbers of renters
House buyers giving up on buying
Rising immigration
Higher costs for builders and landlords
Lifestyle and work changes (work at home with office)
Taxes, inflation, utilities, contractor labor costs all rising
If you're hoping rent prices will fall, it's not likely to happen in the next 3 years. We might add that housing and multifamily completions have slowed, even though new permits issued have risen last month (Census.org).
The latest rent price reports from Zumper show an astonishing rate of 14% rent price growth for several months now, in the United States. That kind of momentum heading into recovery suggests rising prices.
Some good news is that more houses and buildings are being converted to rentals. More investors are seeing the opportunity in becoming landlords and more effort is going into quality property management technology to ensure maximum efficiency and profitability.
Raising rent prices is but one avenue landlord investors have to grow their returns. It's the low hanging fruit for them so they'll go that route. But there are other ways to improve profitability. Here's a few which you should know so that you can capture a better rental, be a reliable cash flow source for landlords, and ensure you don't create costs which will then raise your rent even further. When landlords and property managers can manage thousands of units efficiently, it will help keep rent prices under control.
We should always be mindful as tenants that things could get worse. As interest rates rise, inflation goes, appliances and fixtures break, and other tenants can't pay their rent, your actual rent prices could rise much more in the next 5 years.
This runs completely counter to what you might be hoping for.
Here's how we can keep rent prices down:
rent apartments with the basics - when you demand fancy frills, new appliances and fixtures, new flooring, etc. the result is increased rent
encourage landlords to use a professional property management software with a tenant portal and mobile communications
communicate immediately through the property management system of any plumbing, AC, electrical or appliance issue in your rental unit
always be available for landlord questions and maintenance contractors to visit your unit
understand how everything operates in your unit so you don't damage anything
use less power and utilities so keep the strain on the system lower
contact your congress representative to provide relief for renters and lower taxes for landlords so we can push rent prices down
don't misrepresent yourself on applications and pay on time so evictions and late fees don't happen
enable automated rent payment through your bank and pay rent online consistently
carry your own renters insurance where possible
read your leases and conduct yourself accordingly without wasting landlord's time
don't resist or resent a rent price rise when the landlord wants to make the improvements you desire
be more vigilant against crime and vandalism in your building to help landlords and property managers reduce crime related loss
The Search for A Great Apartment
Always conduct a good search for available houses and apartments for rent near you. Take your time to find and review many possibilities. Prioritize your actual needs in an apartment to avoid wasting landlords time when you inquire about a unit you can't afford or don't really want.
Get focused on what you need, and get prepared well before you need it.
A great way to hunt for apartments is to find the phone numbers/email addresses of landlords and property managers and send in a rental application for their database. Then they won't need to advertise, and if you're a good quality renter, they may not raise the rent price for you upon this unit turnover. There is other value for them in leasing to a good renter.
You could be put out of your rental within two months, and yet it may take much longer to acquire a new rental situation. It's just the way it is now that renters must be more professional about the task of finding rental units and staying in them. Low vacancies in all countries has changed the rental markets and rent prices will keep rising. Good luck with your search.
---
More to Read:
comments powered by

Disqus