Size Matters: 9 Amazing Benefits of Living in a Small House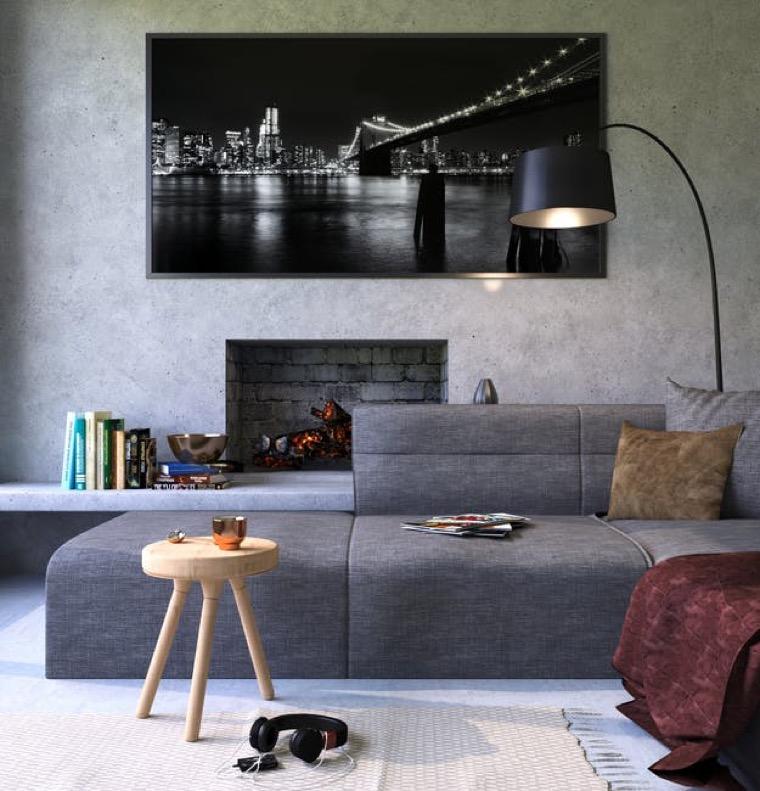 Bigger isn't always better. Read on to learn why living in a small house could be perfect for you.
In the last two years, sales for small houses has increased by 67%.
While the average-sized home in the United States is 2,657 square feet, downsizing to a smaller home offers a unique list of benefits.
That's what today, we've created a complete guide of the nine amazing benefits of living in a small house. Keep reading to learn why living in a small home could be the perfect choice for you.
Cost-efficient
Small homes don't require as many materials to build, resulting in a lower price. Not only does this mean that you'll be paying less on your mortgage, but you're also be saving money on your electric and gas bills.
Plus, you won't have to buy as much furniture and other items to fill up space like you usually have to in a larger home. Purchasing a smaller home will help you prioritize your life and only bring necessary items into your home.
Encourage a Simple Living
Living a smaller home means that you'll have less space to collect unnecessary items that don't benefit your life. Moving to a smaller home will force you to choose wisely between items, encouraging a minimalistic lifestyle!
Easier to Customize
When you live in a large home, you'll have several living rooms, bedrooms, and other spaces that you need to furnish. This leads to a higher bill when it comes time to decorate your home. If you don't have expendable income, it can be hard to turn your ample space into a welcoming and warm living area.
However, living in a small home makes it easy for you to customize and design your home the way you always dreamed up.
Since there is limited space is free to play since on, investing in a smaller home and help you to de-clutter and re-organize your life.
Renovations Are Manageable
Instead of focusing on a full-scale renovation that comes with a large house, smaller houses take less time and money to finish. If you found a small home that needs a couple of touchups to make it perfect, you can easily accomplish these renovations without having to worry about a huge project.
Easier to Clean
Obviously, cleaning a 900 square-foot home is a lot less work and cleaning a home that has 3,000 square feet. One of the most commonly reported benefits of living in a small house, spending less time cleaning.
While a large home it's great to have if you want to have many items displayed around your home, it also means that you have to spend more time cleaning those items to keep your home looking nice. Since you'll have less space to store items in a small home, you'll have less to clean.
Are you interested in having a small home custom built for you? Click here to contact the Small Lot Builders.
Build Family Relationships
Another great reason to live in a small home is to help build upon relationships and your family. When you all live in a small space together, you're forced to refuse issues before they happen. Plus, you'll all learn how to work together and around each other.
In a small home, you'll learn to work around your differences with your family and how to work through problems as they arise.
In a larger home, it's easy for your family members to be separated by large rooms or levels in the home. This doesn't cause everyone to work together, as they could simply walk away from a problem. With a small home, it's easier to choose activities that involve everyone in the family instead of spending time separate from one another.
Access to Disposable Income
If you're interested in creating a lifestyle that lets you access disposable income, living in a smaller home means that you'll have to pay less for your mortgage payment. As long as you continue to live under your means, you'll be able to focus more of your hard-earned money on things that you want to spend it on, and stead of paying for extra space in a home that you don't need.
More Options for Creativity
Since you have limited space and a small home, you have to contemplate about the pieces that you want to bring into your home. In a large house, you can quickly fill up the empty spaces that surround you with store-bought, basic furniture.
As you contemplate how you want to save the empty spaces in a small home, you can feel free to get creative with luxurious upgrades such as carpets, countertops, furniture, and wallpapers.
Lowered Maintenance Costs
While the big luxurious homes that you see on TV may seem like a dream, the maintenance costs that you'll end up spending to maintain a beautiful home can be outrageous.
By investing in a small house, DIY maintenance projects will be a lot more attainable. Plus, you won't be spending money on contractors and labor that you would have to pay on big maintenance projects in a large home.
Living in a Small House
While living in a big home can be a dream that you want to accomplish, living in a small house offers many unique benefits, they can help you to be frugal. Plus, small homes make an excellent way for you to encourage a disposable income and customize your dream home on a low budget.
Are you interested in learning more about how to decorate a small house? Check out our blog for more.
comments powered by

Disqus