Roofing Tips To Make Your Residential Property Stand Out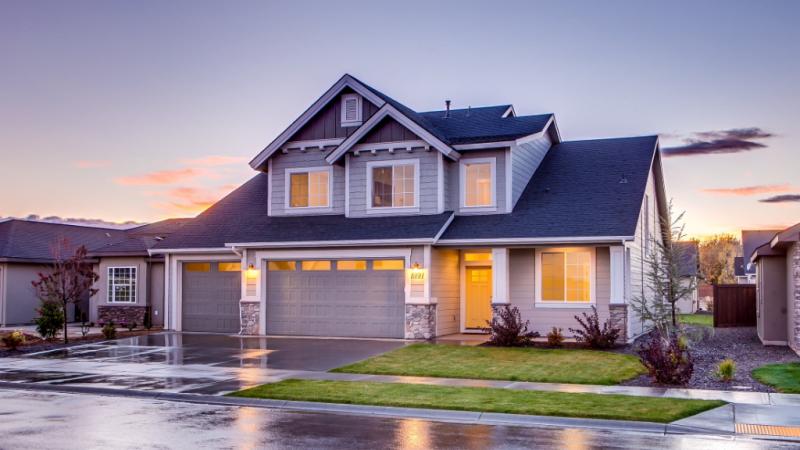 A 2019 cost vs value report reveals that installing metal roofs guarantees a 60.9% return of investment, while asphalt shingles replacement offer an ROI of 68.2% according to statistics on Zillow. A healthy roof crowns your home, giving it appealing aesthetics, improving the home's value, functionality, and curb appeal.
So, whether you own multi-unit houses or complex apartments, it is vital to keep a watchful eye on the roofs. That way you can easily detect signs of wear and tear, and fix leaks to prevent costly repairs and uncomfortable living. Remember, extending the life of your residential roof and upgrading it should be top priority if you want to get the most of it. Keep reading to learn a few roofing tips to make your residential property stand out.
Know Your Roof Type
Understanding your roof is the first step to ensuring it functions properly for many years. Therefore, invest a considerable amount of time learning everything about the variety of roofing materials available in the market. Depending on your preferences, you can install metal roofs, asphalt roof shingles, tile and slate, clay, wood, or concrete roofs.
Like other building elements, each roofing material has its benefits and drawbacks. For example, slate and tile give your roof a more natural look, are low-maintenance, and its long lasting. Asphalt shingles are among the cost effective roofing materials, suitable for any climate and they are durable. With that said, research the factors that affect the cost of each roofing material. Then, decide which roofing option fits your budget and style preferences.
Choose Stylish Roof Designs
Once you're familiar with different roof materials, research types of roofing styles. Then pick a style that will make your property unique. There are plenty of roof style options that will add beauty to your property. For example, you may opt for a hexagonal gazebo roof if you want to steal the attention of passersby with a stylish roof. Other attractive roof styles include the dome roof, skillion and lean-to, M-shaped, butterfly roof, saltbox, gable, curved, and combination roof.
Add A Skylight To Make Your Roof Unique
You can make your roofing stand out by adding a sunroof or skylight. A skylight increases the flow of natural light into your home, making your living space appear bright and elegant. Skylights also add interest to your space as it allows you to enjoy the beautiful view of the moonlight.
Sunroofs and skylights come in different sizes and shapes, meaning you can customize yours based on personal taste and existing architectural design. You can also choose between a fixed or open sunroof. Additionally, skylights are biodegradable, making them perfect options for designing an eco-friendly home.
Consider Adding A Roof Deck
Building a rooftop deck is an excellent idea of improving the overall design of your home. This addition will distinguish your home from surrounding property as it adds character and beauty on the roof. You can decorate your roof decking with designs that fit your lifestyle. For instance, you can incorporate garden-like designs to bring nature into your space.
Ideally, you can grow a vegetable garden or plant a variety of flowers to ensure your space looks appealing. You can also build a pergola, add comfortable seats, and light up your space to make your roof deck ideal for relaxing. Don't forget to install fencing like acrylic or tempered glass on the deck for safety and privacy.
Prioritize Maintenance
Make it a habit to inspect the attic for leaks and lookout for other signs of roof damage like discoloration or streaks regularly. Leaks are signs of underlying roof problems and often result in costly repairs and impact your family's overall wellbeing. Also, inspect the roof from the outside, especially after a storm, to determine the condition of shingles.
If you notice damaged, loose, or missing shingles, you need to repair and replace them immediately before the damage gets worse. Another issue to consider is sagging, as it shows there's a structural problem. Considering roof repairs and replacements are complex tasks, make it a habit to hire professional roofers whenever you detect leaks, sagging, and loose shingles.
A well-designed roof enhances your home's aesthetics and protects your loved ones and valuables from extreme weather like rain, wind, and snow. However, to make the most of your roof, you need to choose your roofing material and style carefully. It's also crucial to add unique elements to beautify your roof and make it stand out in your neighborhood. This step entails adding sunroofs or skylights, building a rooftop deck, and investing in routine maintenance.
comments powered by

Disqus