Must-Have Interior Trends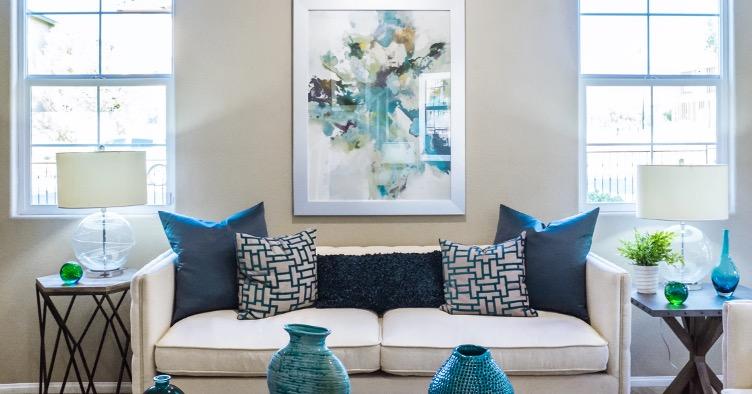 Trends keep changing and evolving with time, and when it comes to interior design, we see some amazing trends these days. Modern interior design focuses on creating a lavish and luxurious ambience. It favours a minimalistic approach and values functionality.
If you are renovating your home or designing the interior of a new one, you have come to the right post, because today we will tell you about some of the most amazing, must-have trends that you need to implement.
An open floor plan:
You can ask any interior design expert, and the answer will always be the same, an open floor plan is the essential part of modern interior design. It is the part that enables the implementation of other modern trends, so if you want your home to be contemporary, you need to implement an open floor plan.
This means that you should limit walls in the main living area. The kitchen, living room, dining area and entrance of the home should be like one large hall, with creative separating designs rather than actual walls.
Sleek and elegant furniture:
The furniture plays a key role in determining the decor of any home or room. If you are buying furniture for your home, here are some things that you need to remember.
Make sure that the furniture matches the colour scheme of the room.
Choose sleek pieces instead of bulky ones.
Choose materials that comply with the theme of the room, for instance, if you have an industrial theme, choose furniture with exposed metal, while for a Scandinavian theme use light wood.
Take a minimalistic and functional approach to your furniture.
A luxury bathroom:
If you are implementing a trendy interior design, you need to add some luxury to your home, and creating lavish and elegant bathrooms is a part of it. Here are some things you can do to make your bathrooms lavish
Add a large mirror
Create a countertop with the washing basin.
Add a step-in shower.
Add a hot tub if you have a budget.
Use decorative soaps, candles and towels to bring some colour into the decor
Place some plants inside the bathroom for a spacious and natural look.
A modern kitchen:
The kitchen is perhaps the most used room in the entire home. It is a very busy place, and a lot of our time is spent on the maintenance and management of the kitchen. Therefore, to complete the trendy look of your home, you need to upgrade the kitchen as well. Here are some ways in which you can upgrade your kitchen.
Repaint the cabinets, or install new ones
Add new appliances
Create a centre island
Upgrade the countertop and install a backsplash.
Improve lighting.
A modern and comfortable bedroom:
According to a study, an average person spends about one-third of their day in their bedroom; therefore, it is essential that you implement some modern trends in your bedroom to make it comfortable and lavish. Here are some improvements you can make in the bedroom
Get a new mattress and bed, learn the difference of memory vs. latex foam mattress to make the right choice.
Add a large mirror to create a dressing area
Add some art on the walls
Introduce natural light into the room
Accents of nature:
Modern interior design also favours natural accents. You should add some ornamental and natural plants to the interior of your home and place some vases with flowers as well.
The layered effect:
Layering is a modern design concept, that is very common these days. You can create this design by adding some throw pillows and blankets to your sofas and beds. The layered look can make your home look cosy, but bear in mind that layering can sometimes lead to clutter when it is not implemented properly.
Lastly, here were some must-have trends that you need to apply to your home if you are remodelling or designing it. We hope that you find this post informative and fun to read.
Author Bio:
This article is written by Anthony. He believes words have the power to influence people and disseminate knowledge artistically. Even though, he writes for no particular niche, his passion for blogging has driven him to take up writing in his leisure time to accompany his studies.
comments powered by

Disqus