Miami Beach Homes For Sale: What To Consider With Waterfront Living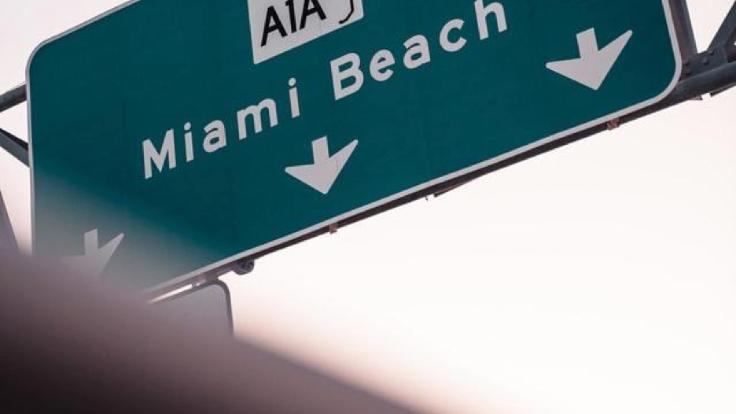 Many people seek out waterfront property as their ideal piece of real estate investment. While these certainly have their perks, they're not without their complications. Before turning over a down payment, it's wise to do your share of research on the parcel to ensure you thoroughly understand what's involved.
You'll find many beautiful, luxurious homes in Florida, specifically Miami Beach waterfront homes for sale, one of the favored spots for investing in single-family homes and condos. Fortunately, waterfront properties tend to appreciate more than inland properties.
In a popular tourist destination, the return on your investment could prove worthwhile if you maintain the property and continue to make improvements. You can also eventually live in the home part-time and use it for rental income.
That's a significant commitment, but it can also prove lucrative. Let's check out a few facts before investing in waterfront properties.
What To Consider Before Investing In Waterfront Property In Miami Beach
Many people would consider investing in a waterfront property given the option. The luxury of hearing the waves lull you to sleep each night and listening to the dolphins chirping in the morning is enough to make anyone sign on the line.
But with each benefit, there can also be a complication that you need to be mindful of before making that down payment.
It's essential to engage in plenty of research to understand what it means to invest in waterfront real estate in Miami Beach. That way, what you envision is what you actually end up with. Check out the pros and cons of investing in waterfront homes at https://www.bankrate.com/real-esate/pros-and-cons-of-buying-a-waterfront-home/. Let's check out a few facts to consider with your potential investment to give you a bit more insight.
● Do you know what comprises waterfront property?
The place that any land and water body meet is considered a piece of waterfront property. That can imply varied options, but as the person investing, you would need to determine whether you prefer sand that meets water for beachfront living as in Miami Beach and whether the water needs to be clear or if murky is suitable.
It might seem like someone should automatically know, and likely they will, but being as specific in detail with what you want and need is critical when investing.
● Make sure to have thorough inspections of the property
Don't get so mesmerized by the water that you forget you're investing in a property that might not be up to protocol. Many of these homes are in either wetlands or within a flood zone. Ensure all the adequate testing and inspections are handled, and there's a list (research).
● Look into your insurance policies
Insurance is not something people want to be considering when looking at the home of their dreams. Still, it is an important factor since it can be costly to put insurance on a house sitting near the water because they are at significant risk for flooding.
Speak with a trusted, well-qualified carrier for cost quotes and recommendations for add-ons like flood insurance. That is an add-on that is often mandatory with a property on the water. Real estate agents can work with you to find suitable coverage.
● Take a proactive approach to your lending
Homes on the water in Miami will be expensive, more so than other pieces of property inland or even situated on the water in other locations. You could probably be expected to take out a specialty loan and need to meet the criteria for that.
These take an extended period for the underwriting process. Because the loans take so long to pass through to approval, it could actually put your capacity to invest in a home you desire in jeopardy.
● Check permit for any sort of attachments like docks
Just because you see a dock with the house you want to invest in doesn't mean that it has the necessary "proper and legal" permits and maybe something homeowners can take advantage of.
Research thoroughly any "attachments" like the dock on the parcel to ensure there are legal permits and if you can use it as part of the property if you invest or if someone else is the entitled owner. You might not want to invest in something with a feature you have no access to.
● Does the property extend to the edge of the water?
Often homeowners come to find that their lot lines don't actually fall all the way to the edge of the water. In some cases, there's a strip of land between the water and your parcel that's either public or someone else's, making it necessary to investigate the "plat map" and review the legal description in the deed to confirm the official landlines.
● What are your responsibilities as a homeowner on the water?
Look into whether you will be part of an HOA or homeowner's association, or possibly a POA property owner's association before putting your down payment on the property.
It might not bother you, and some people find these a valuable component of homeownership, but others find them a bit invasive. With an association, you'll need to keep your household and property maintained with specific guidelines as designated by the association.
That might mean painting the home a specific color, the need to have a fence in the garden and what sort, how to landscape specifically, and on. Before committing, read through the rules and regulations to see if it's one you want to participate with. Look here for details on what it's like to live in a waterfront home.
● Will the house withstand the water's abuses
A home exposed to water needs to be constructed of durable materials, particularly those that might be exposed to saltwater, as would Miami Beach homes. The suggestion is that rust and oxidation result from exposure to salt, which can wear down the materials as time goes by.
The recommendation is to ensure stainless steel materials are incorporated. If there are no storm shutters, you'll want to add them and look for houses sitting on taller foundations.
● Look for an expert who specializes in this particular market
These sorts of homes are high-value, making it essential you work with a qualified professional who is well-established in the industry. The average agent won't have adequate knowledge of locating the right house at the best price and an understanding of the appropriate questions to ask; perhaps there's a logistics problem with the house (can't dock your boat for an unusual reason) and a reasonable time to barter down.
This specialist is someone who will advocate on your side, guiding you when you're uncertain about structural capacity or title challenges, or even how the market views the house. This agent will know.
Final Thought
A Miami Beach waterfront home is the dream of many potential investors. Still, aside from the beauty, attractions throughout the surrounding neighborhoods, and perks of living on the water, there are also complications.
We've gone over just a few, but it's essential to take the time to research before you make a full commitment. The view and lifestyle will dazzle, but ultimately it comes down to the responsibilities.
comments powered by

Disqus