How Mortgages Work in Other Countries: All You Need to Know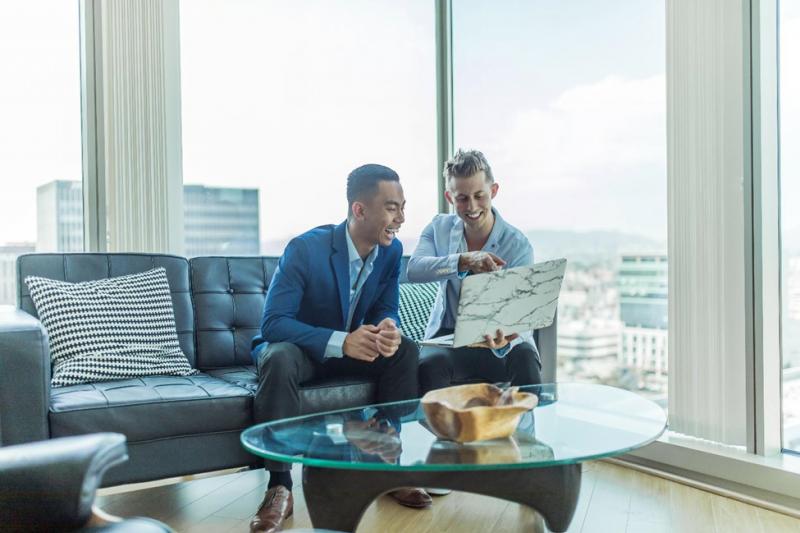 Securing a local mortgage for financing property abroad isn't easy. Depending on the laws of various countries, they work differently on every continent. And in most cases, their domestic laws don't apply to foreigners.
And so, you must know how mortgages work in other countries. This article discusses how the popular countries manage their international mortgage applications and which of them are easier to obtain.
Hence, if you want to get a mortgage for your next property purchase abroad, keep reading to find out more.
How Do Mortgages in Different Countries Work
Whereas some countries will allow you to apply for a regular mortgage with lower interest rates, other countries might need you to invest some extra in owning a property in their vicinity.
For instance, home loan interest rates in Singapore are much lower than in other countries because their domestic mortgage procedures don't change for foreign applicants.
Whatever the case may be, by understanding the mortgage studies from some of the most well-known countries, you can still get a decent deal on mortgages.
So, below we've listed the specifics of how mortgages work in other countries. Here's everything you need to know about them,
1 Singapore
Singapore home loan or mortgage application process is the same for foreigners as it is for the locals.
Notably, they charge an additional stamp duty of fifteen percent for every residential home purchase. Besides, there are certain limitations on their loan to value (LTV) ratio and the initial downpayment rate.
For example, if you are a first-time investor, you will have to ensure a mandated cash downpayment of five to ten percent before applying for a mortgage.
Aside from that, your loan to value (LTV) ratio must be within seventy-five to fifty-five percent, depending upon your age and the loan tenure.
Although if you are already an ex-pat homeowner of the country, your downpayment rate for further home purchases will increase, and the LTV ratio will decrease, varying from bank-to-bank terms and regulations.
2 Sweden
In Sweden, banks are primarily responsible for determining mortgage rates. They follow a particular legislation process to regulate the mortgage requirements for every buyer.
For example, they require definitive proof of your steady income, showing that you can simultaneously cover the living expenses aside from the mortgage and other house bills.
Besides, they will only allow up to an eighty-five percent mortgage rate; anything exceeding that legislation will be brought under authority.
However, if you need a higher mortgage, you may apply for an unsecured loan. But these loans do not usually come with an extended time frame for amortization and have a considerably higher interest rate.
For the amortization process, Sweden banks charge two percent interest rates till the borrower's loan value gets reduced to 70%. And till the time it gets to 50%, the borrower can continue to pay a one percent interest rate.
3 Russia
The Russian mortgage market is still in its infancy. They don't have many strict mortgage rate limitations, particularly for overseas homeowners.
As a result, their rates for mortgages still vary depending on the different terms of Russian banks or a specific mortgage provider.
And one of the exciting facts about their mortgage policy is that they allow you to pay off your debts in three different currencies: Russian Rubles, US Dollars, and Euros. That means you can calculate the mortgage rate in the currency you earn your living.
The Russian government is currently concentrating its efforts on promoting the property market. They offer lower monthly mortgage incentives to their prospective buyers, encouraging them to purchase more properties.
They also allow the ex-pats to personally discuss their mortgage requirements with the lender.
4 USA
The USA operates its mortgage industry slightly differently from the other countries. They maintain a key calculation, which is the debt-to-income ratio, determining whether the borrower is established enough to manage mortgage repayments and the existing loans simultaneously.
If they see that all your loans and mortgage expenses can be covered with 50 percent of your gross monthly income, they will approve your mortgage application.
Every individual is applicable for a 75 percent mortgage rate of his entire property's value. Thus, if your property pricing is $1,00,000, you will get a $75000 lend from the mortgage provider.
However, most of these mortgages are on a repayment basis, and the interest rate may vary depending on the place and property you plan to buy. Once you finalized the mortgage terms and conditions, you'll be given 30 years for your debt repayment.
5 UAE
In UAE, ex-pats are eligible to apply for residential and buy-to-let mortgages, though the terms may differ from lender to lender.
To buy a UAE property worth up to AED 5 million, 25% of the price must be deposited before taking out a loan. However, if you go for more expensive properties, the deposit rate will increase to 35%.
You can only borrow a certain amount of cash in the UAE as they take a proper follow-up of your earning rates.
They ensure that the mortgage payments should not exceed your earnings in the next seven years. For instance, your monthly mortgage payments cannot be more than 50% of your income in Dubai.
6 South Africa
The mortgage market in South Africa is very competitive, so borrowers often have to shop around to find a suitable deal.
Unlike most countries, South Africa has set a different deposit rate for homebuyers. They demand a 50 percent deposit rate, leaving you with only a maximum of 50 percent mortgage rate.
Although they offer their mortgages on a variable-rate basis within a 30-years amortization time frame, you can choose the interest rates on either a fixed-credit or a variable-credit basis.
Fixed credits are far less prevalent in their country because they offer non-competitive rates to cover the risk of volatile interest rates. On the other hand, variable credit types provide much more competitive rates. Regardless of the loan type you choose, you must pay off your debt by the age of 70.
7 France
The French mortgage policy for foreigners is designed to encourage investment in the country's economy. By offering lower interest rates and longer repayment terms, the government hopes to attract more foreign buyers to purchase property in France.
In France, individuals can generally borrow up to five times their income for a repayment mortgage. However, if it's an interest-only mortgage, the borrowing amount can be much higher, like ten times their income.
Although for applying for an interest-only mortgage, you must already possess other net assets that will equal the interest rates. This is basically to determine your gross monthly income.
France will have a detailed look into your income profile and calculate whether the mortgage downpayment equals one-third of your earnings. If it exceeds the limit, your mortgage application for your new property will be refused.
Key Takeaway
Mortgages can be a great way to finance your home purchase in another country. Just do your homework and understand all the terms and conditions before you sign on the dotted line.
In this article, we have already shared details about how mortgages work in other countries. And notably, every country differs from the others with its own benefits and drawbacks.
Now it's time for you to pick out a suitable country and make the best decision for your financial situation.
FAQs
1 Can you get a mortgage in a foreign country?
Of course, many popular countries like Singapore, the USA, South Africa, Russia, France, etc., allow foreigners to apply for mortgages. Although, their criteria and legislation for mortgages differ from country to country.
So, with a little bit of research into each country's mortgage policy, you can secure a suitable mortgage for your next overseas home.
2 Which country is it easiest to get a mortgage in?
There's no definitive answer to this question since it varies from country to country and depends on several factors, including your credit score, income, and the type of mortgage you're looking for.
However, in recent times, the Dominican Republic in the USA has been considered the most mortgage-friendly region.
3 Do other countries have fixed-rate mortgages?
France, Netherlands, Germany, Belgium, and South Africa offer fixed-rate mortgages.
Fixed-rate mortgages offer a fixed monthly payment for a fixed period. These loans can allow for better budgeting, and payments can be flexible with the amount paid each month.
4 Are mortgage rates the same across countries?
The simple answer is no. Mortgage rates vary significantly from country to country, and even within individual countries, rates can differ considerably from one lender to the next.
5 What was the highest mortgage interest rate ever?
In 1981, mortgage interest rates were very high. The rate reached its highest point with an annual average of 16.63%, according to Freddie Mac data.
comments powered by

Disqus