Dry Cleaning vs Home Laundering: The Difference for Your Clothing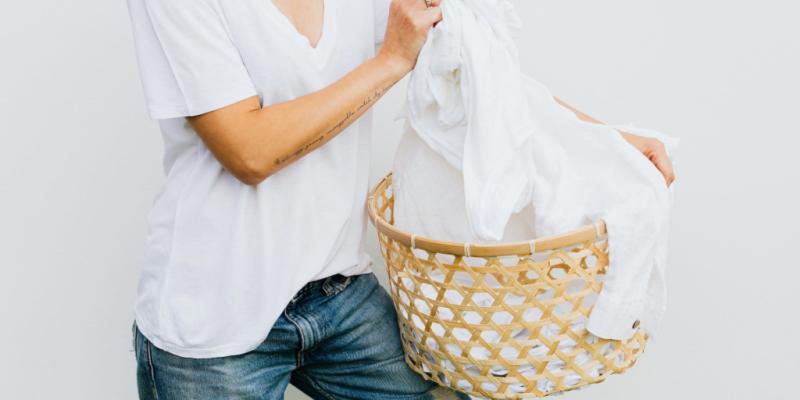 No matter how careful you are, you're bound to wind up with a stain or two on your favorite clothing. When you need to clean your clothes, you need to choose between dry cleaning or home laundering.
In some cases, you won't have a choice if the label on your clothing states 'dry clean only.' But in other cases, you may wonder what differences dry cleaning vs home laundering make for your clothing. Understanding how these cleaning methods differ can help you make the right decision when it's time to clean your garments.
Differences in Cleaning Methods
Dry cleaning is a laundering process that removes dirt, stains, and grease from clothing without using water. Instead, it uses chemicals and solutions that can remove stains and dirt.
Dry cleaning is most suitable for delicate fabrics as some can become damaged when they contact water. Other clothes can be damaged by washing them in a washing machine, even on a delicate cycle.
When laundering at home, you use water when you load your clothing when using your washing machine. This method is best for more durable fabrics. If you're not sure what to do with an article of clothing, you should check the care label sewn inside.
According to Universal Cleaners - Carmel, IN, if a label is missing or it's not clear how to clean your garment, you should ask a professional dry cleaner.
Pros and Cons of Dry Cleaning
Dry cleaning is great for removing tough stains in situations where you can't use water on the fabric. Even fabrics that can be hand washed at home may be better with dry cleaning because it can prolong the quality of the clothing.
This cleaning method can help you maintain the texture and color of your most cherished apparel, which is a wise investment if you've spent time curating your wardrobe. Since dry cleaning doesn't cause colors to bleed or clothing to shrink, it may be the best choice for some of your favorite clothes.
On the downside, dry cleaning is more expensive for cleaning your fabrics. However, that may be a fair tradeoff when you consider home laundering could ruin some of your garments. Additionally, there are chemicals used in dry cleaning, but many professional dry cleaning services have green cleaning solutions that make this a non-issue.
Pros and Cons of Home Laundering
Cleaning your laundry in your washing machine at home is certainly the cheaper option. Many types of fabric can be safely cleaned this way, though it may not always be best.
Home laundering can cause colors to bleed and make your clothing shrink if you don't take proper care. Additionally, detergents also have chemicals in them that may be harmful. If that is a concern for you, you should find a brand of laundry detergent that is safe for your family to use.
When you do your laundry in your washing machine, it may not be enough to remove tough stains. Grease and deep oil stains are difficult to remove, and you may find that a professional dry cleaner is worth the expense of getting your clothing looking like new again.
Which to Choose – Dry Cleaning or Home Laundering?
Ultimately, the method you choose for cleaning your clothing will depend on the type of fabric. If you have garments made of suede or leather, you will need to use dry cleaning. However, cotton and polyester are two examples of fabrics you can easily wash in your washing machine.
Business apparel and fancy gowns should always be dry-cleaned, but the rest of your clothes may depend on your preferred cleaning method.
---
More to Read:
comments powered by

Disqus