4 Tips to Help You Find and Rent Your Dream Apartment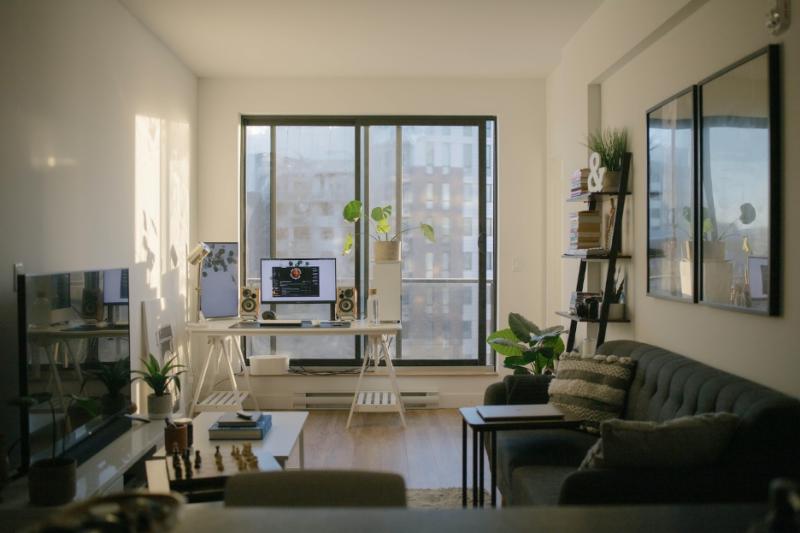 Credit: Med Badr Chemmaoui via Unsplash
Finding and leasing a new apartment is a big deal. It usually means you're agreeing to at least a year of rent payments for your space. Even after a year, with moving being such a hassle and an expense, it's much better to find a place you'd rather stay in to begin with.
These four tips are designed to help you narrow down what you want in an apartment for rent and help match your vision with reality so that you can find the best possible place to live.
#1 Assess Your Space Needs
There are two ways that space is defined in the rental market: 1) by the number of rooms a place has and 2) by size in square feet, and it's important to know both.
Typically, apartments can be found in these sizes:
Bachelor (1 room including the kitchen, plus bathroom)
Studio (the kitchen is separate from the bedroom/living room area, plus bathroom)
1-bedroom (1 bedroom, 1 living room area, 1 kitchen, 1 bathroom)
2-bedroom (as above with an extra bedroom)
3-bedroom (as above with an extra bedroom)
This tells you how many rooms are separate from each other, but the square footage will tell you how big those rooms are. The average size of a 1-bedroom apartment is 750 square feet. Keep in mind that more bedrooms don't always mean more square footage, depending on how the apartment has been subdivided.
#2 Price: Making a Realistic Budget
How much can you afford in rent? This isn't always an easy question to answer, as you're going to need to take a holistic look at your budget. Consider what other fixed expenses you have. Do you have debt payments that you need to keep up with? What's your monthly grocery budget? Make a realistic budget before you take a guess at how much rent you can afford.
#3 Location: Scout Out the Neighbourhood
If you're moving to a new city for the first time, or you're just moving across town to find cheaper rent or be closer to your work, spend some time scouting out the new neighbourhood. Even using Google Maps can help you find out things like the distance to the nearest grocery store.
#4 Finding Your Compromises
You've been looking at listings, and while you know exactly what you want to rent, you're having trouble finding a place that fits all of your criteria. Vacancy rates for rental units have become very low in many places, and even if your perfect apartment exists, it may simply not be available right now, or at least not at the right price.
This is where you may need to start considering compromises from the above three factors, and these can be deeply personal decisions. If you absolutely need more space, such as getting 2 or 3 bedrooms for your family, or your work means you absolutely need that home office, you may need to start looking at locations that are further away from the most desirable neighbourhoods in your town.
You can often get cheaper rent on the same kind of unit further away from the downtown core or other amenities like public transit or highway access.
If living in a vibrant neighbourhood with great transit or walkability means everything to you, you may need to compromise on either space or price instead.
---
More to Read:
comments powered by

Disqus