Cozy It Up: How to Decorate an Apartment on a Budget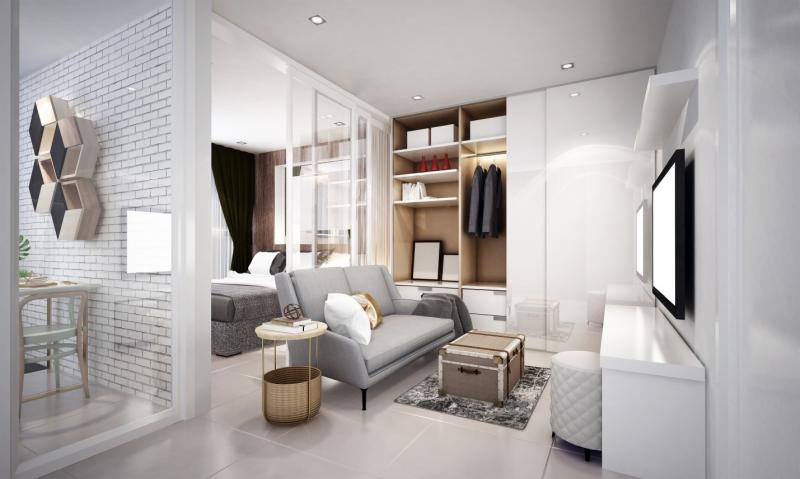 Have you just moved into an apartment? It's time to style and cozy it up so it feels like a home! Here's how to decorate an apartment on a budget.
Estimates suggest it costs roughly $2,500 to decorate a one bedroom apartment.
For many people, that figure makes it difficult to even contemplate the idea of redecorating their apartment. If your apartment has more than one room, you might definitely have doubts about your ability to give the place a fresh look!
However, hope is not lost, as you can use certain money-saving tactics to redesign your apartment, even if you're short on cash.
This post will show you how to decorate an apartment on a budget. If your apartment is looking a little dated, this post will show you how to spruce up the place, without breaking the bank.
Let's begin!
Focus on Buying Second-Hand Items
One of the best things you can do when decorating your apartment on a budget is to buy second-hand items.
For instance, if you take a look at eBay, you should be able to find some exceptional second-hand items at amazing prices.
When using eBay, you'll need to be patient, as sometimes you might come across a great product, but be outbid. This can be frustrating, but the only thing you can do is wait until a similar product appears on the site.
A lot of the time, you'll tend to find a specific item tends to sell for the same amount on eBay.
You can often figure out what this price is, by using the 'completed listings' feature.
This feature is helpful because it allows you to predict what an item will sell for, even if it's being sold using an auction format. You can use this information to decide if it's worth bidding on an item, or if you should move on and find another item that's better suited to your budget.
You can also use the Facebook Marketplace to help you find affordable items in your local area. You'll tend to find a lot of people offer their items for a low price, as long as you're willing to pick the item up yourself.
Visit Liquidation Auctions
When a business closes down, it's generally left with a bunch of assets.
The owners of the business often want to get rid of these assets as quickly as possible, so that they can move on, or pay creditors. To help them get the job done, they often use something known as a liquidation auction.
Because companies are in a rush to sell their assets, you'll tend to find that it's really easy to pick up a great bargain at a liquidation auction.
Liquidation auctions offer a vast range of products, and you can pick up anything from furniture to electronics. If you're lucky, you might even be able to grab some art!
The items are generally in excellent condition, and a lot of the time, you'll come across items that are brand new. In some cases, the items might be 'ex-display,' but even then, the items will be worth buying.
You can participate in a liquidation auction in-person or online. While the online option is highly convenient, the offline option does have its benefits.
For instance, if you go to the actual auction, you'll get the chance to inspect the items yourself. Taking this extra step is worth it, as doing so limits the odds of you buying an item that's in poor condition.
Keep in mind that when you use a liquidation auction, the auction company will take a fee.
This fee is generally not included in the price of the auction listing and is often calculated as a percentage of the total sale price. Be sure to keep this fee in mind so that you don't end up bidding on something that falls foul of your budget.
Could You Do the Work Yourself?
When decorating an apartment, it can be tempting to think that you need to call in the experts. But, in many cases, you'll find that you can often achieve a lot, without having to hire any outside help.
Now, to do the work yourself, you may need to spend a little bit of time learning about the right way to do things.
For instance, if you've never done any kind of painting before, you may need to brush up on your painting skills. This might mean you need to watch some videos on YouTube so you can grasp the basics of painting an apartment.
If you're doing things on your own, you'll also want to invest in items that are easy to install.
Suppose you want to replace the flooring in your apartment. Well, you'll want to make sure you buy flooring that doesn't require the use of any expensive tools or adhesives.
You may need to do a bit of research to find such items, but if you hit a dead end, the staff at your local hardware store should be able to help you out.
Seek out Financing Agreements
If you're short on cash, but you really want to give your apartment a fresh look, then it might want to think about using financing.
Taking this approach can help you do things in a way where you don't have to buy low-quality goods. After all, the entire project is now more affordable, since you're now able to spread the payments out over many months.
You can use financing to help with you any part of the redecorating process, and the money can go towards furniture or even electronics. If you'd like to learn more about the financing process, you can read more here.
Do You Know How to Decorate an Apartment on a Budget?
Thanks to this post, you should now understand how to decorate an apartment while on a budget.
The tips in this post will work best if you're not in a rush. That's because you'll have more time to find bargains on eBay, or when perusing liquidation auctions.
While it's important to pay attention to your finances, it's vital you remember to have fun throughout the process. If you can, your apartment will often have a much better appearance, when the project is finally over.
Do you have any tips on decorating an apartment, while on a budget? If so, please share your thoughts in the comments section!
comments powered by

Disqus