Complete Guide to Choose the Right Rug Size for Your Room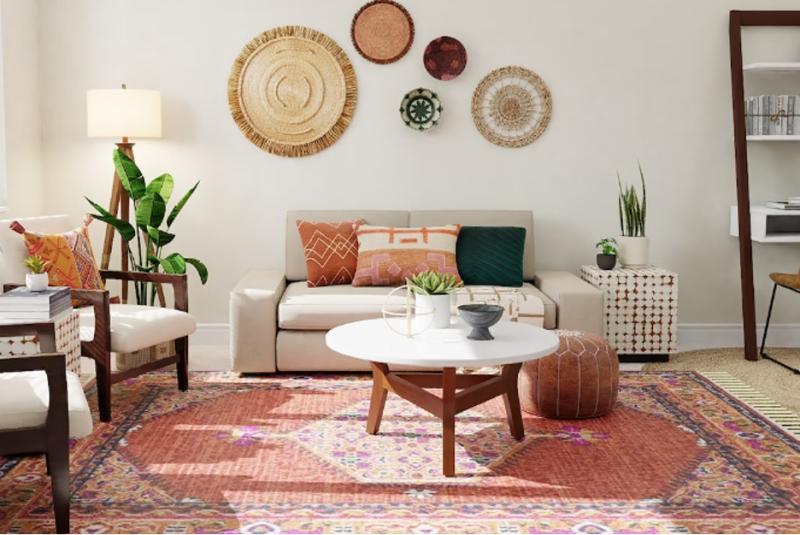 Source: UnSPlash.Com
Rugs are not just decorative pieces that you can buy one after another. They serve as an essential part of your living room. This is the reason choosing the right rug is a very important decision you will have to make when you are in the market.
So, whether you are looking for rugs for your living room, dining room, bedroom, office, or hallway, we have got you covered completely. Here is a complete guide you will need to choose the right rug size for your room. Keep reading to find out useful insights.
1. Rugs for the Living Room
When selecting a rug for your living room, it's important to consider the size of your seating area. A common approach is to choose a rug that is large enough to encompass all the furniture within it. This creates a cohesive and intimate space.
The ideal size for the rug should extend at least 6-12 inches beyond the edges of your furniture. This ensures that the rug doesn't look cramped and that your feet are comfortably on the rug when seated.
2. Rugs for the Dining Room
Dining room rugs should be chosen with careful attention to the size of your dining table. To ensure that chairs remain on the rug even when pulled out, select a rug that extends at least 24 inches beyond all sides of the table.
This prevents chair legs from catching on the edge of the rug and offers a balanced visual appeal. Remember, functionality is key in a dining room rug choice as it should facilitate easy movement of chairs without stumbling off the rug. Keeping this in mind, 12 x 15 area rugs can be the best choice for your dining room.
3. Rugs for the Bedroom
The basic purpose of bedroom rugs is to provide a soft and comforting feel as you step out of bed. A popular choice is to place a large rug that covers the entire area under the bed and extends on the sides.
You can also have an alternative approach, that is to have smaller rugs on either side of the bed. These rugs will add a touch of luxury and warmth. Just make sure, whichever style you choose, ensure that there's enough rug space to land your feet on when you put your feet down.
4. Rugs for the Office
Rugs for offices are somewhat different from the rugs used in living and dining rooms. These rugs will have to give a professional look and show the real face of the workspace. That's why we advise you to opt for a rug that fits entirely under your desk and chair, allowing for easy movement.
If you have a larger office area with seating, consider a rug that accommodates all furniture with enough breathing space. A well-sized rug in your office can absorb noise and define the workspace effectively.
Keeping these things in mind will enable you to find the right size for the rug to place in the room of your choice and contribute towards your home improvement.
comments powered by

Disqus