Cass Lake Front Apartments in Keego Harbor, Michigan
Cass Lake apartments are located at 1751 Cass Lake Front Rd., Keego Harbor, MI 48320. This is near Detroit city located in Michigan. Their location, just across the lake, makes them have an amazing view. They are located just about 2 minutes from Keego Harbor's downtown area. The downtown area is where you'll come across several galleries, museums, delicious restaurants, shops and nature parks including Dodge 4 State Park, State Waterford Oaks County Park, and Marshbank Park. You can also visit the MI, E.L Johnson Nature Center, if you're a nature person.
You'll also find various top schools, including but not limited to Waterford, West Bloomfield and Bloomfield Hills school. Waterford is located in MI, Waterford Oaks County. Choosing to live in the apartment will make even more sense when access to the lake comes into the picture. The Cass Lake Front Apartments stand out from the rest due to quality contemporary living offered at an affordable rate. In this article, we will explore everything there is to know about the apartments at Cass Lake Front, located in Keego Harbor, MI.
Cass Lake Front Apartments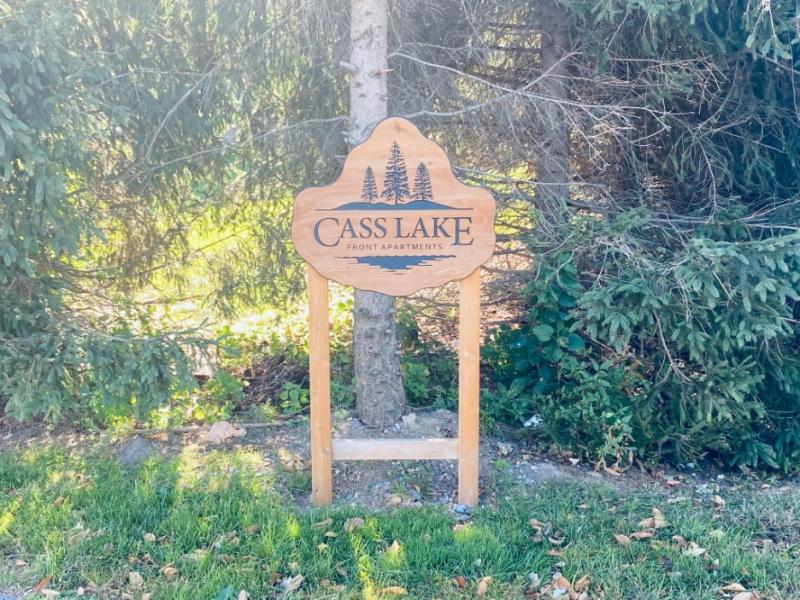 There is so much information online that can lead you to rent an apartment in Keego Harbor. This information can be found on apartment sites, real estate websites, online private listings and online rental points of interest reviews in Keego harbor. The information may include but not limited to available communal amenities, size of the apartment, number of bedrooms available, availability of a swimming pool, number of bathrooms, average rent each month, quality of apartment or even information on the local community. Doing such research before deciding on the apartment to rent will enable you to make a very informed decision.
What are the Benefits of Living in Keego Harbor, MI
Keego Harbor isn't one of the best places to settle at by chance. There are so many benefits of settling here including experiencing several transportation, points of interest, accessing quality restaurants and grocery stores, and getting the best schools for your children. Let's explore these things in detail.
Quality Local Restaurants
If you enjoy living in an area closer to quality restaurants that offer quality food, then Keego Harbor is the place to be. If it's time for dinner and you're looking for a place to eat, you are free to enter the Gino's Pizzeria and Restaurant, which is located on 1751 Cass Lake Front Rd. Building photo will show that on Cass Lake Front Rd., shopping centers walk distance is short when you want to access these hotels. The menu in this hotel isn't only made up of pasta dishes and traditional pizza but also fried chicken and barbecued ribs.
The restaurant also caters for vegas. It operates between 11:00 am 10;00 pm every Monday to Friday. However, the points of interest time of operation is between 11:00 am to 10:30 pm on weekends. For a cheaper dine, you can always visit Early Bird's Cafe. The cafe is an American-style diner/cafe. It operates between 7:00 am to 3:00 pm from Monday to Saturday.
Grocery Stores
If you are looking for a place, you can easily pick some fresh groceries when at Cass Lake Front Rd., then Lakepoint market is the place for you. As per the data map, including West Bloomfield and Bloomfield Hills, and other neighbouring zip codes, there are large-sized Kroger grocery stores in the nearby cities. Each has a variety of household products, food, wine and so forth. There is no need to travel far distances to get groceries when you live in Keego Harbor, near Cass LAke. Most groceries are just a few miles from Oakland Community.
Shopping Centers Walk Distance
Although you won't find a large mall in Keego Harbor, MI, you'll find the Lakes crossing Mall & Shopping Centers walk distance of about 30 minutes. If you're a shopaholic, this mall will offer you everything that you could think of. This includes food and clothes, all at an affordable price.
Schools in Keego Harbor
You don't need to worry about your children's education if you want to move to an apartment in this area. You can access any students attendance zone having quality education, colleges, universities, tertiary, and elementary school grades PK. In Keego Harbor, your child can access Roosevelt Elementary School if they are at the public elementary school grades level. Most schools make arrangements involving fees, location, education, transportation, points of interest, and more.
However, you can also look for a students attendance zone outside Keego Harbor apartments in areas such as W. Bloomfield. The area has about ten local elementary schools, with the best rated being Keith Elementary School. The elementary school grades K through 8th-grade school boasts good test scores in subjects such as English and Maths.
Although you won't find a middle school in Keego Harbor, you can still see West Hills Middle School from W. Bloomfield located on Lone Pine Rd. This school is for grade 3 to 8 and has 618 students who end up achieving excellent results.
The best school near the city of Keego Harbor is West Bloomfield High which has a 97% graduation rate. There are exceptional educational opportunities in Keego Harbor and the neighborhood including Baker College of Auburn Hills. You can also locate Auburn Hills Colleges Drive distance away from the area.
Is Renting an Apartment in Keego Harbor, MI Affordable?
If you consider the quality of life you're likely to experience in Keego Harbor both the location and price become affordable. The area has useful social services and amenities, stunning scenery, a variety of local shops and restaurants. Quality schools and a wonderful chance to lead an exciting outdoor lifestyle, especially in 1751 Cass Lake Front Rd. Building photo on several sites will have an attached rental price of an apartment to inform you of average monthly costs.
As we'll explore in-depth later, you'll realize that rent in Keego Harbor is very affordable, especially if you compare it with other areas. You can get a spacious one-bedroom house for as little as $825 per month. Available property city located at a 40-minute drive from Detroit city, MI. It is also situated 10 minutes from 1-75 expressway and about 5 minutes from the US-24 highway.
Types of Apartments You're Likely to Find in Keego Harbor, MI
The available Keego Harbor apartments that can meet your needs are available in Cass Lake Front Rd., Keego Harbor, MI 48320. They include impressive one-bedroom and two-bedroom apartments as we'll explore below:
1 Bedroom Apartments
1 BR apartment Keego Harbor, MI have modern galley kitchens with almost everything that you need including but not limited to a cooktop, modern fixtures, tile flooring, a large brand fridge, an oven, storage, granite countertops and custom cabinetry.
There is a spacious dining room that can fit at least four people on the table at a time. You'll also find very bathrooms that have extra features, including energy-efficient lighting, a shower/tub combo, hardwood floors, brass fixtures and a custom vanity having a granite countertop.
The master bedroom is designed for a queen or king! The bedroom contains a sizable walk closet, high-quality carpeting and a contemporary vibe mixed with luxury features.
If you want to look at the one-bedroom apartments, you should start by looking through a 3D tour.
2 Bedroom Apartments
2 bed avail apartments are more spacious, with 950 square feet. If you're into open plan living, these apartments have been designed specifically for that.
These rentals are ideal for retirees, self-employed and remote-employed professionals, and young families. The kitchen is designed with a custom open-plan and incorporates the dining area and living room. The kitchen incorporates functionality and class, blending custom-made kitchen cabinets, soft-tone tile flooring, and granite countertops.
The living room is designed with plenty of natural lighting, oversized windows and stylish wood-style flooring. Space can allow you to buy any size of the furniture. The dining room can take 4 to 6 people at a time.
The master bedroom is very large and equipped with quality carpeting, an impressive walk-in closet, and oversized windows. All apartments have well-designed floors, outdoor patio space, quality interior design features, top-quality household amenities and deluxe amenities. The good thing is that you'll interact with helpful management, a safe lifestyle and 24-hour maintenance service. If you're looking for a unit that takes 2 bed avail yourself to check everything out.
Paperwork for Application Process to rent Apartments in Keego Harbor, MI
To apply for a certain apartment and finally rent it, you'll have to start by filling a rental application form. The form requires you to fill out information concerning your previous/current income, credit score and employment. If the information ends up being accepted, you'll secure the unit and finally make a security deposit.
There is an online portal to make the rent-paying process easier. Out of all the available apartments in Keego Harbor, MI, you'll never come across a better offer than Cass Front apartments.
Apartments in and around Cass Lake, Keego Harbor, MI
There are various options available for you when selecting an apartment to settle in around the Cass Lake Front Rd. Building photo tells you more about the apartment and what to expect. However, we recommend that before moving into an apartment, you do enough research, visit the apartments' website, read online reviews, and weigh the cons and pros of settling in the apartment. Here are some of the top apartments that you could consider:
Cass Lake Front Apartments
The Cass Lake Front Rd. apartment is our top recommendation for renting an apartment in Keego Harbor. The apartments are found at 1751 Cass Lake Front Rd. Share the best apartments with lovely neighbors.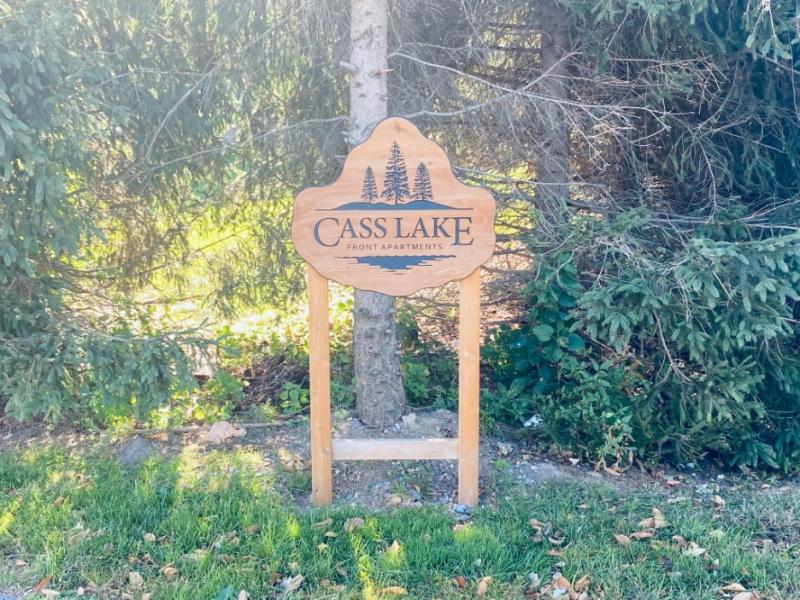 With these apartments, you can get one or two-bedroom apartments having large en suite bathrooms. The 2 bed avail a spacious area especially for families. They have gone through renovations and proper maintenance within the last two years. The apartments also come with a spacious living space that is ideal for raising a family.
The 1751 Cass Lake front Rd. apartments offer you a chance to access Cass Lake beach and dockside with ease. You are also close to downtown Keego Harbor. To find more information about these apartments, visit their property site and view 3D tours. You'll even notice property parks and recreation facilities including Dodge 4 State Park, Waterford Oaks County Park and 4.2 mi. Marshbank Park for you to enjoy life even more. Marshbank Park property ratings are high when you check online.
Bloomfield Lakes Apartments
These apartments are located at 2920 Schroeder Boulevard, 48320 which is a gorgeous lakefront suburb nestled with friendly and small communities. The number of residents in the apartments is small, with a total of only 28 units available. You'll also access on-site facilities, including but not limited to bike storage, an outdoor picnic area and laundry facilities.
You'll also access modern facilities, including but not limited to high-speed internet, heating, and air conditioning.
However, the only challenge of living in these apartments is that you can't have dogs. Only cats are permitted in these apartments.
Pine Lake Manor Apartments
Pine Lake, Keego Harbor Manor Apartments are located at 3211 Christopher lane. It is found close to Cass Lake, Pine Lake, and Orchard lake. When you settle in this area, you'll get access MI, West Bloomfield Woods School, a great school with high ratings. Depending on the students attendance zone you prefer, your child can have an easier academic experience in the area. There is also access to Bloomfield Woods and Nature Preserve.
The apartments are also home to various attractive amenities, including a community courtyard, a well-maintained ground, a large swimming pool and car parking spaces.
When you rent a one or two-bedroom unit at Pine lake manor, you'll get access to critical household appliances such as washer dryer in unit connections, dishwashers, extra storage, and garbage disposals. There is also a high-speed internet connection.
Cass Lake Shore Club Apartments
This is another top apartment worth considering. The apartments are found in Cass Lake Lakeside. This means that you can easily rent boat docks. If you decide to settle in this location, you can keep fit in the fitness center or enjoy everything in the Swimming pool. Staff is always available to take care of your needs and any on-site maintenance.
Some key amenities and services are available when you rent an apartment at these apartments and include a renters insurance program, volleyball court and laundry facilities. You can access both one-bedroom and two-bedroom apartments. In each unit, you'll get essential features, including a wash dryer, cable Tv, high-speed internet and air conditioning.
Features Offered When Renting an Apartment in the Cass Lake Front Area
There are several features that you're offered when renting an apartment in Cass Lake Front Rd., Keego Harbor, MI 48320. These also feature what you should look for before renting a unit.
Outdoor Space
All the apartments in Cass Lake Front Rd. allow you access to boat dock space and Cass Lake beach. This allows you to enjoy the great outdoor scenery offered by this location. All of the apartments there come with picnic areas, open lawns, lake access and large balconies.
Kitchens
If you love cooking, then you're well covered. At Cass Lake Front Rd. Apartments, the kitchens have a sublime design and come with enough space to meet your cooking needs.
The kitchens are designed in such a way that they incorporate both the dining area and living room. There is also a humble space for family members to socialize with ease.
The kitchens are also equipped with tile vinyl flooring, air-conditioning, granite countertops, domestic appliances, including dishwashers, custom cabinetry, washer dryer in unit, refrigerators, cooktops, and ovens. They are also designed purposely for you to enjoy and practice good cooking skills.
Bedrooms
One important thing you should keep in mind when looking for a rental apartment is the quality of the bedroom. The good thing is that 1751 Cass Lake Front Rd.'s area has well designed and quality bedrooms.
Finding Apartments to Rent in Keego Harbor, MI
How do you locate the best apartment to rent in Keego Harbor, Michigan? The first step is to carry out enough research, especially online. The first place you should visit to carry out research is apartments.com or realtor.com. Update map data, including the Google Map data 2021, will offer you indicators and data on important features such as local grocery stores, schools, noise levels, crime rates, and rental rates. A data map is the best way to access information on whether to rent in Keego Harbor, MI or not.
If there is one thing that you should consider while selecting an apartment to rent in Keego Harbor, Michigan, it's your budget. It would help if you first had a figure in mind of the rent rate you would like to pay per month. You can then proceed to select apartments that lie within your budget. You should, however, find a good balance between rent and amenities such as internet access, washer dryer in unit, gym, among others.
Keego Harbor Rent Rates
When looking for an apartment to rent in Keego Harbor, the rent needs to be within your budget limits. The good thing is that most of the apartments in the area are affordable. However, it would be best if you always kept in mind that you might find added expenses on top of rent, such as electricity bills. Let's look at the cost breakdown of different types of apartments available.
Average Rent of a 1 Bedroom Apartment
All one-bedroom apartments in Keego Harbor, Michigan, are very affordable. The average rent for such an apartment is $988, which falls slightly below the national average of $1,098 each month.
If you decide to go for a one-bedroom apartment, there are various options to choose from. For instance, there are luxury one-bedroom properties at 1751 Cass lake Front Rd. Share these one bedroom apartments with the best neighbors. These apartments have a safe environment, responsive apartment management, fantastic on-site amenities such as a washer dryer in the unit, contemporary interior designs, immaculate floor plans, scenic outdoor views, and quick repairs.
Average Rent of a 2 Bedroom Apartment
If you want to settle at 1751 Cass Lake Front Rd. apartments, there are exciting apartments for rent for you. A two-bedroom apartment offers you extra bedrooms and living space. The average rent for a 2 bed avail unit is $1,128 each month.
Keego Harbor has several apartments with 2 bed avail units, especially at 1751 Cass Lake Front Rd. Building photo of this apartment enables you to understand the features of the unit. The units have been designed and developed with high-end features and comfort that meets all your needs.
Average Rent of a 3 Bedroom Apartment
If you've got a large family that needs a very large space, then you should go for a three-bedroom apartment. The average monthly rent in three-bedroom apartments stands at $1,294.
Overall Living Cost at Cass Lake Front Rd. Apartments in Keego Harbor, MI
How expensive do you think it's if you stay in Keego Harbor, MI? You can only know the cost of living in the city if you compare it with the rest of American cities.
First, the cost of renting or buying an apartment, excluding utilities and bills in Keego Harbor, is at least 15.7% less than that of the national average. It's, therefore, cheaper to rent an apartment in the area.
The cost of shopping for groceries in Keego Harbor is 4.1% lower than the national average.
When it comes to healthcare costs, you are likely to spend 18.6% less in the city than in other parts of the country.
The Cass Lake Front Rd. apartments in Keego Harbor, MI, is an area you should consider when you find yourself in the city. If you're looking for apartments for rent, look no further. We wish you a happy stay in the city.
comments powered by

Disqus