4 Simple Ways to Make the Most of Your Small Outdoor Space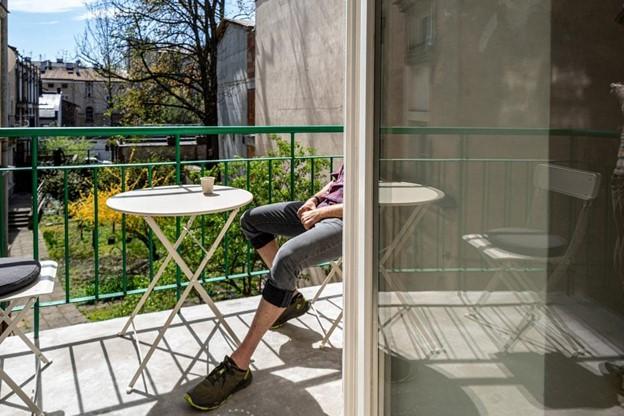 Yolk CoWorking (Unsplash)
Apartment living certainly has its advantages. Many find it convenient, and shared facilities can help cut expenses. Furthermore, there are fewer security concerns. Lack of space might be considered a problem for some, but for others, it's easier to manage a small living space and keep it clean.

However, one major downside to apartment living and probably one of the main reasons many urban dwellers eventually look to move to a bigger property is a lack of outdoor space. While some apartment buildings do have common gardens, they lack the privacy that comes with having a real outdoor space of one's own. However, there are ways to make use of even the tiniest balcony space and create an outdoor oasis of your very own. Here are just a few ideas to help you on your way:
Add a Hammock for a Relaxing Feel
One way to create a relaxed feel on your balcony or small outdoor space would be to add a hammock. Can you imagine anything more rejuvenating than swaying away on a sunny day with a book in hand? The other great thing about having a hammock is that in addition to being functional, it can be removed when you need to use your space for another purpose.
Use Folding Furniture for Flexibility
On the topic of using the space for a range of functions, folding furniture allows you to have an easy-to-assemble dining space whenever you need a little fresh air. Furthermore, folding furniture won't take up much space when it comes to storage space so it's ideal for compact homes. Choosing modern colored pieces can also be used to effectively brighten up your space as well.
Play With Pot Plants
What is a garden without greenery? Well, your choices when it comes to plants, trees, and flowers are limited if you only have a small space. You'll also need to think of practicalities, such as how much sun your balcony gets and how easy it will be to water your plants. Potted plants are a great option when you are short on space. Play with the types and size of the plant and the shape of the pots you use to provide an eclectic look.
Keep It Cosy and Protected From the Elements
One final way to create an ideal outdoor space is to make it an area that you can use throughout the year, come rain or shine. Adding a small outdoor heating system can make it bearable to enjoy an evening drink even as the night gets chillier. Creating shelter is another way to protect your space from the elements and make it more comfortable. If you are looking at installing new patio covers in Phoenix, you'll find a range of good service providers.
In most big cities, the large majority of the urban population lives in apartments. However, living in a compact space shouldn't limit the quality of life of its occupant. With more of us likely to work from home for the foreseeable future, it is more important than ever to invest time into making our living spaces more comfortable. Make an effort to maximize this space regardless of the limitations, you'll be thankful in the long term.
---
More to Read:
comments powered by

Disqus