Loft and Found: 9 Loft Conversion Ideas, Tips, and Tricks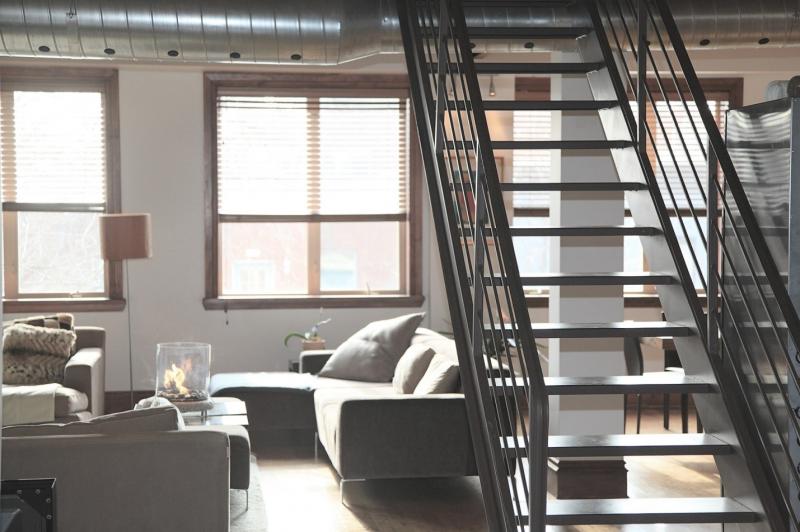 Utilize all of the space in your home, from basement to loft. Click here for 9 super simple -but clever- loft conversion ideas, tips, and tricks.
As a responsible homeowner, you know how important regular care and maintenance is. It seems as though your to-do list for home improvement projects will never end.
That's okay, though, because you're not alone. Consider how much money people throughout the United States spend on home renovations. In the year 2018 alone, the home improvement industry generated $394 billion in revenue.
Perhaps you have extra space in your home you're looking to renovate. Well, the good news is you've come to the right place by reading this article. Detailed below are nine loft conversion ideas for you to consider.
After all, you deserve the peace of mind that comes from knowing your home is suited to your personal standards. Make the most of your investments by converting the loft into your ideal living space.
Keep reading for creative inspiration to get started. Don't put your renovation project off any longer.
Put a Room Right under the Roof
The easiest loft conversion idea doesn't involve too much construction. Instead of renovating the entire structure of your home, fit your new loft right into existing space.
In other words, turn your attic into a loft. It's true that this will take some serious effort to make the space livable and comfortable. Attics are known to be too hot in the summers and too cold in the winters.
Still, if you want to optimize the space in your home, turning the attic into a loft is a great start. You deserve to make the most of your available living spaces.
Raise the Roof for Added Loft Space
Sometimes, though, an attic doesn't leave enough room for an entire loft area. That means you might have to have the roof raised or shape to fit your loft's new space.
If you have to invest in an entirely new roof, don't worry. In the long run, it's worth the money since it'll add extra value to your home as an additional room.
Loft Conversion Ideas for Lighting
No matter what style of loft you choose, it'll need proper lighting. It's a good idea to make the most of as much natural lighting as possible. Take the time to consider what styles of windows would be best for your new loft space.
In addition, consider using LED lights for any fixtures you install. LED bulbs last longer and shine brighter, making them worth your money.
Split a Tall Room in Half
Perhaps you have a room in your home that just seems to be too tall. If so, consider dividing it into two separate spaces by creating a loft. This is one of the most resourceful ways you can convert space in your home into a usable, comfortable loft.
Use Light Colors in Your Loft Design
Once the main part of the renovation is complete, it's time to decorate your loft. It's important to be smart about what design techniques you implement in this area.
Chances are that the loft is already a smaller living space than the rest of your home. That being said, there are techniques that can make the area seem larger and more inviting.
One way of doing that is by incorporating as much natural light as you can, as mentioned above. On top of that, use a light color scheme to decorate the walls and ceiling. Using dark colors like brown or black can make the area feel cramped and unwelcoming.
Don't Be Afraid To Invest in a Bathroom for Your Loft
It's possible, in some cases, to install a useful bathroom in a new loft conversion. This bathroom doesn't have to be too involved, by the way.
For example, you can get away with a simple sink and mirror if you just want to provide simple convenience. For a small bathing area, use a stand-up shower instead of a full bathtub. It's up to you, though, to design a bathroom in this loft that doesn't take up too much of the limited space.
Get Creative with Storage Space in Your New Loft
Many lofts feature unique storage ideas since the surface area is already limited. For instance, you can install storage under the bed or within the floor itself as available. Don't underestimate the value of plenty of storage in living spaces!
Make Sure Your Loft Has an Appropriate Entrance
By the way, don't forget to ensure your loft is easily accessible. This is true, in particular, when you're converting an old attic that was already hard to enter. For example, you can trust this service to install a proper loft hatch for convenient access to the area.
Be Willing To Ask for Professional Design Guidance
No matter what, you deserve to have the perfect loft to suit your home's standards and expectations. That's why it can be such a good idea to hire an interior designer if you want professional guidance.
Continue To Invest in Your Home and Its Value
At this point in the article, you should be inspired by the above loft conversion ideas. When it comes to your ideal living areas, there's no need to cut corners. Make the most of your loft space to suit your personal way of living.
After all, it's important that you optimize the investments you've made into your property. You might sell that home in the future, right? In that case, you'll want to make the property as valuable as possible to receive a higher asking price.
Perhaps, though, you'll allow your children to inherit the property later on. Even then, it's essential that you take the time to care for and maintain every aspect of your home.
That's why it's so crucial you continue to keep yourself educated of the best home maintenance practices of the day. As a homeowner, you need the proper resources and guidance about those practices, too.
Well, that's where we can help. We're here to provide you with all of the latest information regarding the real estate industry. That's why we encourage you to browse our website to stay informed about maintaining your home and its overall value.
comments powered by

Disqus