How to Rent an Apartment When Your Credit History Is Poor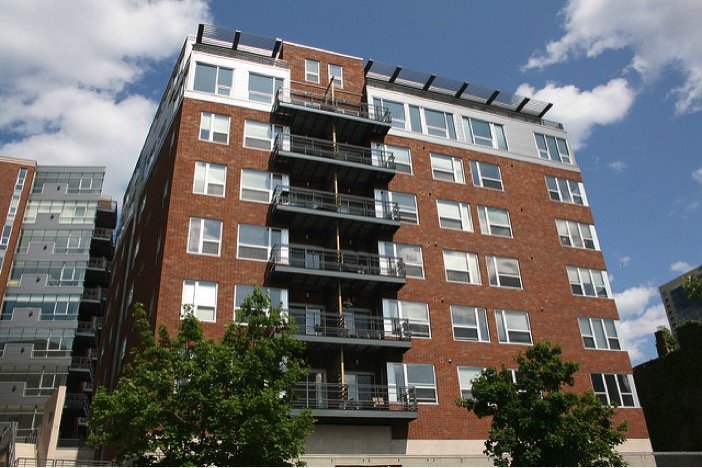 A bad credit will haunt you. This can make some major tasks challenging like renting an apartment, for example. Landlords mostly bank on a legal money lender or financial institution for a credit check to check potential renters. They might deny your rental application if they find your credit is blotchy, even if you have a substantial salary. But don't worry! There's still hope. If you are having a trouble renting because of your poor credit history, here are some useful ways to help you snag your desired apartment to live at.
1. Look for Rentals that Doesn't Require a Credit Check
If you have a poor credit score, the best way to get an apartment is to start looking for rentals that don't require a credit check. Apartment management companies usually require a credit check on all applications so applying for these types will most likely turn you down if you have a poor credit. Instead, try to look for independent landlords or property owners as they might be more willing to work with your situation and consider your application especially if you have a solid income.
You can start your apartment hunt of this type in Craigslist.org which is an online classified listing or in the classified section of your local newspaper. You might also want to consult with some real estate agents or an Apartment Relocation Specialist in your area to help you find the right option for your needs.
2. Use your Income to Offset Credit History
A sizable and steady income can offset your poor credit history. Being able to show documents proving that you have a regular and consistent source of income such as pay slips, tax returns, or a certificate of employment, can go a long way towards making the landlord feel better about you. If you take this approach, be sure that your income should be three to four times the monthly rent. Not just to meet the owner's requirements, but also to ensure that you can afford the monthly rent payments. Another thing you can resort to is to offer to have your monthly rents automatically deducted from your bank account. This approach can increase the level of confidence of your potential landlord that will let him ignore your credit history.
3. Explain the Situation and Be Honest
The more honest you are about your credit situation, the better. Being upfront about this matter can help you land an apartment. You can also soften the negative impacts of your bad credit history by writing a letter that explains the cases and situations that brought you financial problems like medical bills, job loss, or divorce. Your willingness to admit and take a stand to your poor credit reports is a good point in your favor to convince your potential landlord. Also, make sure your letter shows your ongoing efforts on how you will clean up your finances and repay your debts.
Be prepared to explain and be honest. It might take you a bit longer to find a property owner who will toil with you, but it's definitely possible to rent with credit obstacles if you are willing to be flexible.
4. The Easiest Way is to Find a Co-Signee
Having a co-signee is a guarantee. It's a bit like putting up a collateral for a cash loans. Ask your trusted family member, a close friend that has a good credit score who's willing to sign on your lease, assuming the legal and financial responsibility for your apartment in case you default on your rent payments. This way can give the landlord an extra reassurance for him to trust your financial situation. Though it may seem the easiest way, you must always bear in mind that someone else is on the hook for your favor and you don't actually want your co-signee to be forced to make payments for you. So be responsible and make sure that the monthly payment is an amount you can easily afford. For many landlords, having a co-signee is a guarantee that rent payments will be made in any circumstance so the probability of convincing them to let you rent the property increases.
Looking for an apartment can give you so much or enough a headache on its own. And poor credit history adds stress to the process. But if you are haunted by your credit history, consider these ways if you have trouble renting. Landlords may consider other things than your credit score when conducting a background check. It might also useful and wise to seek rental or credit counseling to further demonstrate that you're serious about being a responsible tenant.
comments powered by

Disqus