How To Choose The Right Outdoor Furniture For Your Space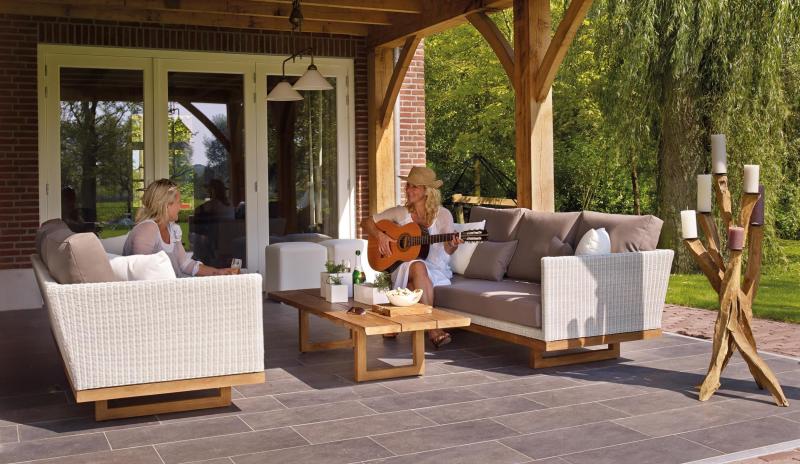 Designing the right outdoor space for you and your family can be tricky at times, especially if you don't have an experience with design, but choosing the right furniture for your outdoor space doesn't have to be hard if you know what you are after. Thankfully, there are a few things that you can do to guarantee that you get the most out of your outdoor space and that you buy the right furniture to go in it.
Think about function
When it comes to buying furniture for your outdoor space, you need to think about the function that each object is going to have in the space before you finalise your purchase. It would be silly to buy a few different items that don't fit in with your space just because a certain designer has created them, so you need to think about how you use things before you buy them. Most people like to start with a few comfy chairs and a small coffee table for their outdoor area, while others prefer to splash out on a dining set with a large table and chairs. Whatever items you are looking to buy for your outdoor space, you need to think about function first, otherwise you will waste your money on things that don't get used.
Think about materials
Another thing that you need to consider when buying furniture for your outdoor living space is the materials that your furniture will be made out of. Certain materials will work better in different settings, whereas other materials will start to break down over time if they are exposed to the elements. For example, if you invest in metal or aluminium furniture, you will need to keep it in a dry area to prevent rust from occurring, so you may not want to leave it out in the open for long periods of time. Other materials can react badly to extreme moisture and cold as well such as wood, which can crack and rot if it gets wet continuously over a long period.
Think about maintenance
Nobody wants to invest in outdoor furniture that is hard to maintain, so you need to consider how much you will need to clean each item before you buy it. Outdoor furniture is generally a lot easier to maintain than indoor furniture because it is made of more durable materials, but it still needs to be cleaned from time to time, especially if it gets used. Some surfaces like plastic are easy to clean and maintain, so you won't have to worry about cleaning your outdoor furniture regularly if you buy this type of furniture. However other materials like linen and polyester may need regular cleaning, so you need to be prepared to clean it regularly before you buy something made of these materials.
Think about colour
When buying outdoor furniture for your living or entertainment area you always need to think about the colour of your furniture and the accessories that you will add to the space. Most people like to go for neutral colours when they are buying large outdoor furniture items like chairs and tables so they can go well with their surroundings. It is also a lot easier to style an outdoor area when the key pieces are in neutral colours, because you can add accessories and other smaller items that are different coloured to create a certain vibe. For example, if you had a grey lounge and you wanted to create a warm and cosy vibe in winter, you would add pops of warm colours like red, yellow or orange, because they are colours that we associate with being warm. Then, once the season is over, you can add a few different coloured accessories again to change the vibe that you are creating in the area. So when buying furniture from an outdoor furniture store like Remarkable Furniture, it is important to think about the colour of your furniture and how it will work within your space outdoors.
These days, there are a lot of different options when it comes to outdoor furniture, so you should be able to find a number of different pieces to suit your style and preferences. There are no rules when it comes to design, but it is important to think about the furniture that you are buying for your outdoor space, because it will probably last you a long time. So don't just buy the first things that you see in your price range because you need to look around and do some research to find the best pieces for your space.
comments powered by

Disqus