Everything You Need to Know About Portable Storage in Melbourne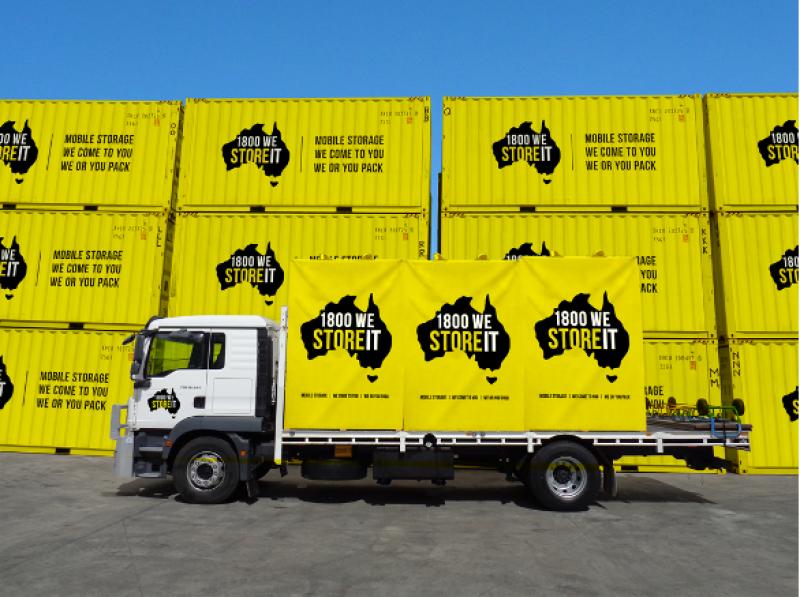 With so many of us Melburnians choosing Apartment living, it's not surprising that there's an ever increasing desire for more space.
You could always choose to donate, or throw something away, but it's not always that simple.
So you know you need storage, but where?
Why not take advantage of portable storage, where you can store all your excess belongings inside a storage container? Unlike self-storage facilities, you won't have to transport all your items yourself, but instead they will come to you.
There are still many benefits of portable storage you need to know. So, keep scrolling and we'll share all about portable storage container options, affordable storage prices, and many more.
What Is Portable Storage and What Are the Services?
Portable storage or portable container hire is basically a shipping container used for storage purposes.
The container is delivered to you instead of the other way around.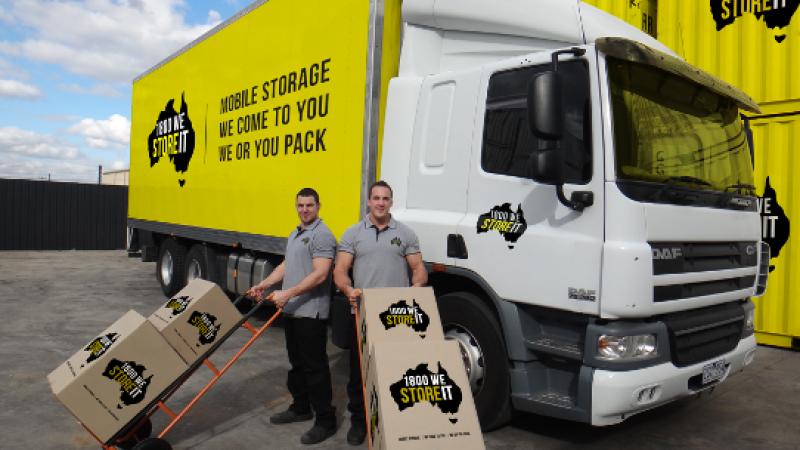 With a service such as portable storage, all you have to do is prep your belongings for storage. They'll even do that for you if you choose a premium serviced option.
Now, let's see what standard industry services you can choose from.
● Portable Serviced Storage
Portable serviced storage is the aforementioned premium service. This service saves you the most time and money because the company delivers, loads, and stores the container on your behalf.
So, all you need to do is make a booking. That way, you can hand over the storage problems to professionals and focus on other things needing your attention.
● Portable Self Storage
Quite similar to portable serviced storage, with this service the company will deliver and store the unit for you.
However, instead of loading your things inside the container for you, you do it yourself. This is a great option for people who want to organise the container so they remember where a specific thing is.
● Onsite Self Storage
As the name states, onsite self-storage means that the container stays on your site. So, instead of the company collecting the container and storing it in their facility, you store the container on your premises.
Because of its close proximity to you, you can access the container 24/7. This is the best service for small business owners who need constant access to their stock.
● Shipping Container Hire
Shipping container hire is the service to choose if you need a big storage space. If you are doing a big move and want to move all the things in your property at once, this is the best choice.
This service gives you the option to rent a 20ft container, which can fit up to 4 bedroom-house worth of goods.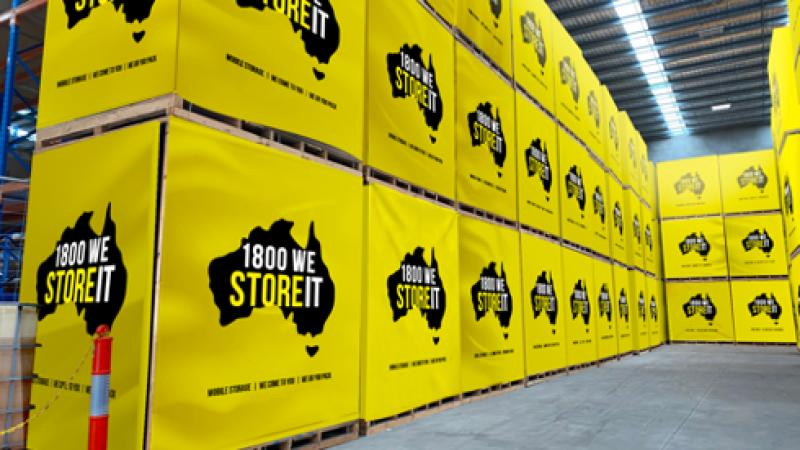 Portable Storage Container Options
We mentioned that you have the option to rent a 20ft container. However, that is not the only size available to you. There are also small portable storage containers, which are more suitable for individuals or couples.
Here are the size details, including the dimensions (Length x Width x Height);
● 6ft Containers
6ft containers are the smallest size in the industry. They have a capacity of 10 cubic metres, which can hold 2 bedrooms worth of stuff.
The exact dimensions of these containers are 2.4 m x 1.8 m x 2.6 m.
● 8ft Containers
Alongside the 6ft containers, the 8ft containers are still considered small portable storage containers. With an 11.5 cubic metres capacity, they can hold approximately 2.5 bedrooms worth of stuff.
The exact dimensions of 8ft containers are 2.3 m x 2.1 m x 2.4 m.
● 10ft Containers
The 10ft containers are considered part of the bigger containers. The capacity of these containers is 16-19 cubic metres, fitting around 3 bedrooms worth of goods.
The exact dimensions for 10ft containers are 3 m x 2.4 m x 2.6 m.
● 20ft Containers
The biggest container for storage use, 20ft containers can fit a 3-4 bedroom house worth of stuff. They have a huge capacity, which is 33-38 cubic metres.
The exact dimensions for 20ft containers are 6 m x 2.4 m x 2.6 m.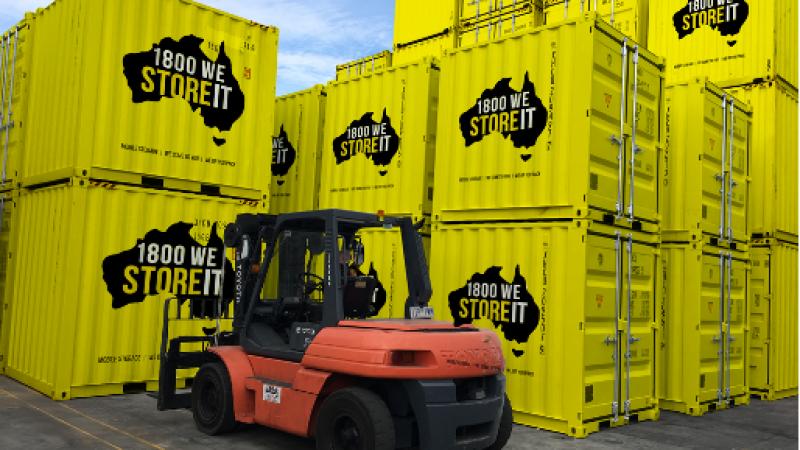 Affordable Storage Prices
Depending on the size you choose, you can determine how much you have to pay. The smaller the container, the cheaper the price.
So, based on the sizes above, the prices are;
6ft Containers → $3.27 per day → $22.95 per week.
8ft Containers → $4.7 per day → $24.95 per week.
10ft Containers → $6.13 per day. → $34.95 per week.
20ft Containers → $8.56 per day → $59.95 per week.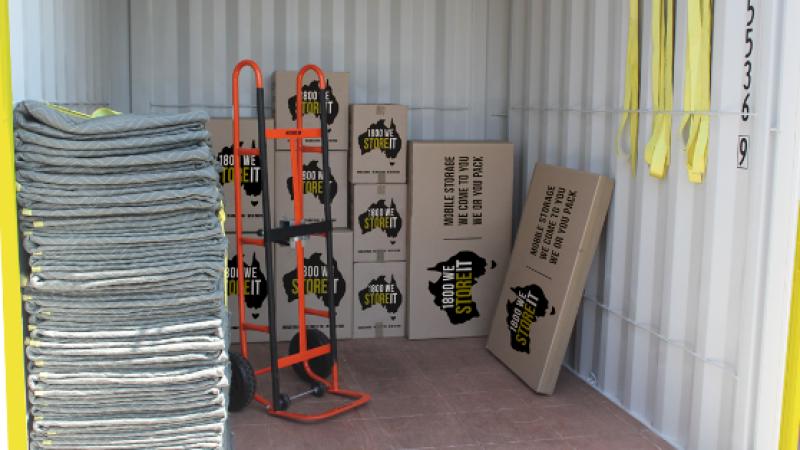 Benefits You Can Get From Portable Storage
From all the services available, sizes, and prices, you can see that portable storage does help you save time and money. Aside from that, there are still other benefits you can get, which are;
Unlike many storage facilities, you can extend your rental period indefinitely.
There is insurance for every container. So, if there is damage, you can claim your money back.
Full protection, in-built or additional. The container itself already has tie-down rails to securely tie the furniture. Other protection items are furniture blankets, bubble wrap, boxes, and packing paper.
The containers are waterproof, dustproof, and vermin-proof. You can be assured that your things are protected.
For all services other than onsite storage, the company ensures the safety of all your things with 24/7 CCTV monitoring and alarm systems.
All containers are equipped with padlock protectors. It prevents attempts to break the padlock for access.
Conclusion
Portable storage is an effective storage solution without the hassle of delivering all your things yourself. You will get the container delivered to your premises, even stored there.
Moreover, you can choose the sizes, determine the suitable price, and gain many benefits. Portable storage is truly an easy way to free up more space in your house.
Plus, with portable storage, you can save time and money. With the freedom to choose what service, size, and price you like, you can streamline the storage process and focus on other things.
comments powered by

Disqus