California 2022 Housing Market Predictions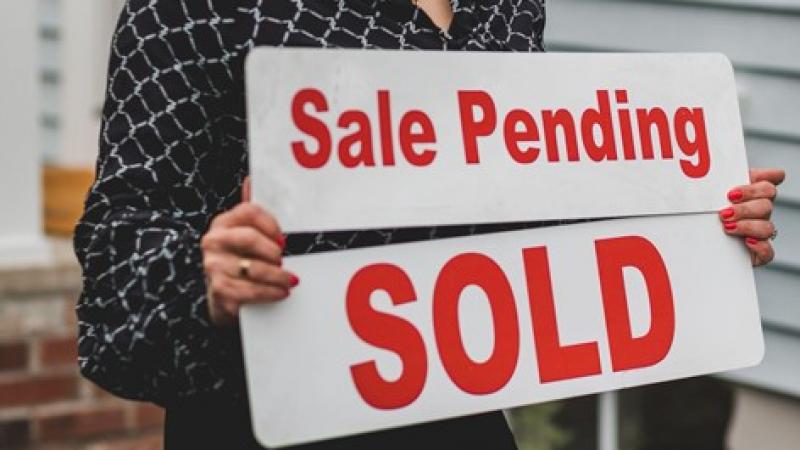 While landlords often focus on rental markets, it's also important to focus on local real estate markets to help make informed decisions about buying, holding, or selling properties. For California landlords, markets have been competitive and volatile in 2020 and 2021; however, more stable conditions are expected. Here are some predictions from market experts of what to expect from the California housing market in 2022.
Real Estate Markets Strong but Normalizing
During the last year, California has seen a record-breaking real estate market. Prices rose rapidly, as homes received multiple offers, sold quickly, and often sold for well above the asking price. Yet, after a year or so of market conditions that many real estate professionals call "crazy," there are indications that the market will cool slightly over the next year.
Data released from the California Association of Realtors predicts that the number of existing, single-family home sales will decrease by 4.6% in 2022 from the expected 2021 sales. The rationale for this decrease is that as home prices and interest rates rise, there will be more affordability issues and fewer buyers coming to the market. Nevertheless, even with this slight decrease from 2021, the data from C.A.R predicts that 2022 will have the second highest volume of single-family home sales in the last five years.
The C.A.R report also predicts that the median single-family home price will rise by 5.2% this year to $834,400. This would be a notable stabilization of prices, as they're on pace to rise by 20.3% in 2021 to $793,000.
Rising interest rates and the historic rises in prices will lead to slightly softened demand, which should keep prices from rising as quickly in 2022 as they did in 2020 and 2021. Also helping stabilize median prices statewide is increased demand for more affordable areas, which are becoming more popular as more people are working remotely.
Supply and Demand Imbalance Remains
Nevertheless, there continues to be a supply issue in California. High demand is not a new issue, but it's an issue that's been exacerbated by a few key shifts in the last two years: changing demands from buyers due to working remotely; interest rates that, even as they rise, remain at historically low levels; millennials entering the market for the first time; and a large number of qualified, motivated buyers.
As long as demand outpaces supply, California housing markets will remain hot and prices will continue to rise at a steady pace. Plus, despite legislation aimed at addressing this housing problem and the efforts of developers, experts don't anticipate that new construction will have much of an impact on the statewide supply problem in 2022.
Forecasts from UCLA show that new home construction in the state could hit 130,000 units in 2022 and should get close to 140,000 units in 2023. While this translates to around 10,000 new homes per month, the data suggests that it won't be enough to meet supply needs across the state.
Further, the reality is that demand for housing in California consistently remains high. The area has such a draw that even when prices get prohibitively high, buyers from other regions and countries enter the market.
A basic supply and demand issue is driving market conditions in California, and as long as there's not enough inventory to meet demand, prices are going to rise.
Opportunities for California Landlords
While California housing markets have been hot, there's reason for buyers and investors to feel optimistic about the year ahead. Although prices will continue to rise, they will normalize a bit, competition for homes will subside, and landlords looking to add to their California portfolio will find more opportunities.
This article is brought to you by https://www.ezlandlordforms.com/tenant-screening-services/, the best place to find state specific tenant screening services.
---
More to Read:
comments powered by

Disqus