8 Tips For Running A Successful Airbnb Property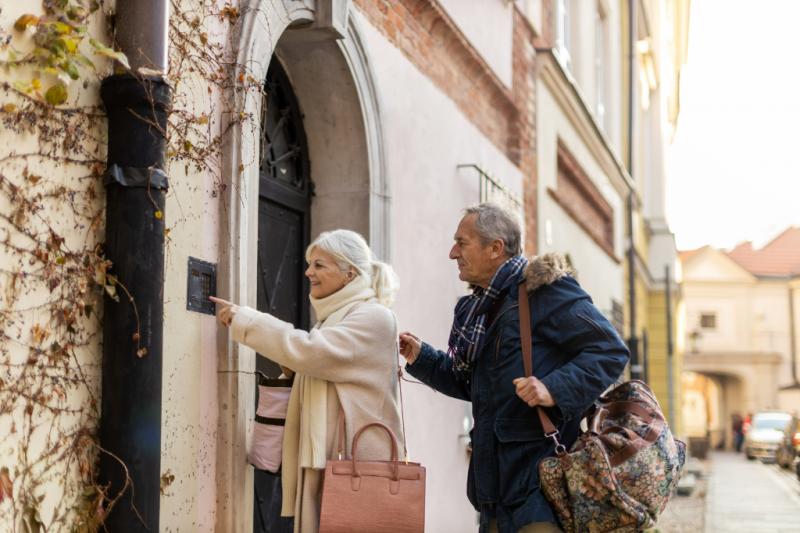 Running an Air Breakfast and Bed (Airbnb) business is profitable. Think about that spare room in your apartment or the guest house you rarely use. If you properly furnish it, you can rent it out to visitors in your city who are looking for affordable places to spend the night.
Once you spruce up the room, you can check out a credible Airbnb website and list your property as one of the vacation rentals. By doing this, those looking to rent can easily find your home. But if the setup seems a bit technical, you can seek the help of a reliable air BnB property company to manage the business. With that in mind, here are eight tips for running a successful Airbnb property:
1. Look For A Reliable Property Management
By delegating the management of your property to a qualified company, you can sit back, relax, and let them handle the work while you continue to earn money. Such firms have the requisite skills and experience to ensure a never-ending stream of guests into your rental properties. One advantage is that the size of your property doesn't matter; whether it's an entire building or a small space, they can manage it on your behalf.
Therefore, start looking for a reliable short term property management firm so that your investments begin to yield significant financial gain. With their assistance, you'll have positive reviews about your Airbnb, which is key to making profits.
2. Make An Excellent First Impression
This may seem obvious, but it'll set your Airbnb apart from the others. First and foremost, ensure your communication is top-notch. Be available whenever the clients want to speak with you. You must be quick to answer their questions and do it honestly. In the long run, they'll highly appreciate the courtesy shown in attending to their needs.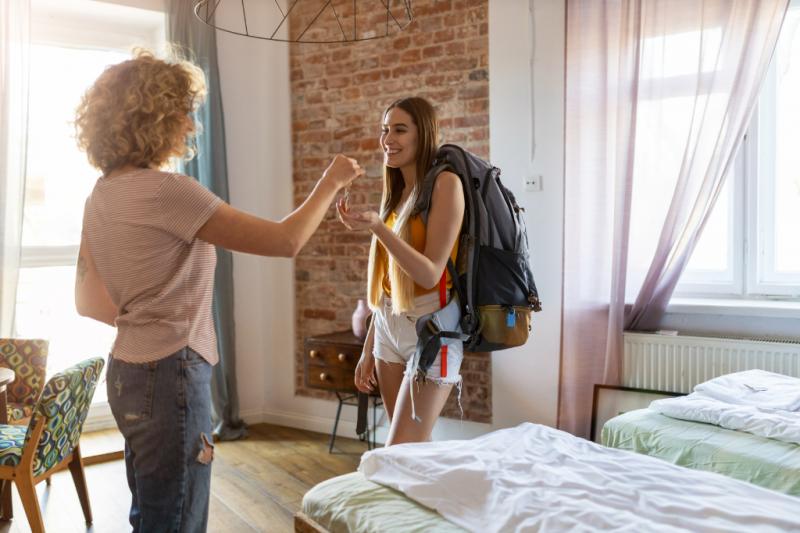 3. Set Affordable Prices
With the current economic situation, most people look forward to finding inexpensive places to stay while enjoying their vacation. This is why renting an Airbnb property is useful because it's typically less expensive than a hotel. Therefore, think about setting your prices so that the majority of the visitors can afford to rent your property. Also, give your tenant a lease that works to their advantage if they want to rent it for a long time.
4. Check The Legalities
Checking your city or state's legal requirements ensures you don't get into trouble with the authorities when renting out an Airbnb property. They might ask you to pay some taxes since they consider rentals as businesses. Thus, adhering to the prerequisites beforehand enables you to avoid any shutdowns while tenants are staying at your Airbnb. This prevents guests from leaving negative comments on your business website, which can look bad for your business.
5. Have Quality Photographs
You must have premium quality pictures of your guest house or room to improve your listing's appeal. A colorful picture has the power to attract anyone, even those merely browsing the Internet without the intention of booking from you. They may get enticed by the gorgeous images and decide to stay at your place.
So, invest in a high-quality camera or high-end smartphone. However, you can consider hiring the services of professional photographers if photography isn't your specialty. They have the expertise to capture your house from convincing angles.
6. Cleaning Service
If you want your business to look more professional, you can hire a cleaning crew to handle the daily cleaning of the guest rooms. By doing this, your visitors will highly appreciate how you value their stay. However, you can do the cleaning yourself if you'd like to save some money. But you should always ensure you're available at the designated time slots to avoid inconveniencing your guests.
7. Ensure Everything Is In Place
Your vacation rental should have every amenity that enhances your guests' comfort. The kitchen should have the necessary appliances in case your guests prefer preparing their own meals. You can also have books and magazines, TVs, or other forms of entertainment around the room. On top of this, consider having a bottle of champagne for your guest as a gift when they arrive. They won't hold back from referencing your Airbnb to their friends if they find your services top-notch.
8. Ask For Feedback From Clients
Lastly, to improve your customers' satisfaction, ask for feedback regarding their experience while staying at your Airbnb. Always embrace the kind of feedback they give you, whether positive or negative. If they have complaints, take them positively and work on the required improvements. By and by, you'll eliminate most of the issues that make your rental unappealing.
Conclusion
Running a successful Airbnb property takes conscious effort to improve your room's appeal to guests. Ensure the interiors are comfy, well-furnished, and decorated. On top of this, if you'd like to make it into a lucrative investment, look for reliable property management companies that can manage your building and help increase its occupancy rate.
comments powered by

Disqus